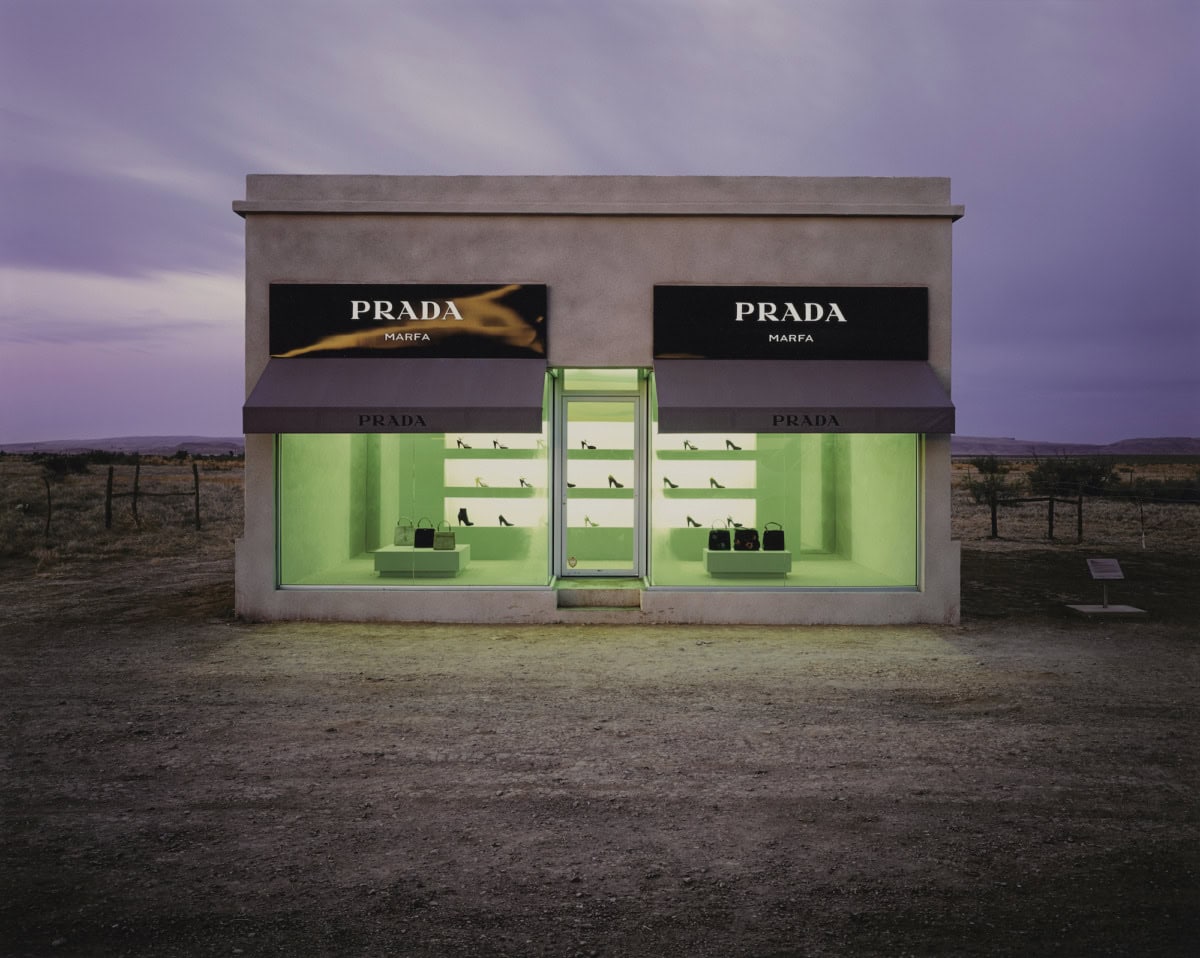 People who live in industrialized nations frequently experience landscapes through windows on transit, on television and phone screens, as represented in paintings and replicated in museums. This filtered experience distances us from natural environments as they shrink with urban expansion and global development, and our detachment is integral to the agendas of globalization and capitalism. We are caught in a cycle of development, destruction, consumption, and expansion. Our relationship to nature is increasingly mediated and flattened. What can a photo say about the present and future of our planet? On view at the North Carolina Museum of Art (NCMA) in Raleigh, The Altered Environment reflects on human interactions with nature, remediating our relationships to land and development through photography drawn from the museum's permanent collection.[1]
For Mellon Foundation Assistant Curator Maya Brooks, photography blends anthropology and art. The exhibition's curator sees photography as a "great dance" that balances an organic capturing of moments in time with constructed shots that are carefully staged, lending the medium to critical conversation about natural and constructed images to facilitate conversations about natural and constructed environments. The photography show coincides with Fault Lines: Art and the Environment, but rather than center works that explicitly reference environmentalism, Altered steps back and allows images taken within the last seventy years to evoke open-ended questions about land development and nature. What can we learn about the urgency of current environmental issues through reflections on existing landscape and architectural photography? By returning to these photographs from recent history, can we recoup our overlooked impact on the environment, or does this reflection serve to further flatten the ways in which we experience natural space?
The exhibition flows in a sort of ouroboros pattern, two loops that intersect at the center where an installation by Hugh Hayden bursts into the space. Brier Patch (2022) consists of six wooden desks carved whole from cedar trees. The curators have arranged the seats as if they were in a classroom. Crooked branches spring from the desks, unwieldy and rough compared to the finished wood of the furniture. An additional ninety-four chairs are strewn across the museum's outdoor sculpture park. Brier Patch is not officially part of The Altered Environment, but the work's location functions like a center of gravity — Hayden's installation interrupts the show with questions about whether education and awareness are enough to catalyze environmental change. The installation echoes the symbol of a weed emerging through a sidewalk crack, alluding to ecosystems repairing themselves and growing regardless of systemic human inaction.
By returning to these photographs from recent history, can we recoup our overlooked impact on the environment, or does this reflection serve to further flatten the ways in which we experience natural space?
A sickly cast of slime green in the exhibition text design begs associations with toxic and industrial wastes. Themes of waste linger as the show progresses from photos of almost entirely built environments, winding through familiar scenes of construction barriers, skyscrapers, airports, shopping districts, blank billboards, and planned housing. Emily S. Rosen's West Lorraine Street and Lynn Saville's The Green Hand, Portland, Maine capture streets in America's small towns. In these images, the only signs of the natural environment are faint reflections of bare branches on shop glass or a tree painted onto a brick wall. In these instances, nature is experienced at a surface level rather than interacted with in space. The photographic medium reinforces the superficiality of representations of landscape.
Our spatial experiences are often commercial, as shown with the overt branding in another Saville piece, Pepsi-Cola, New York and Burk Uzzle's Desert Prada, the thumbnail image for the exhibit. Solemn in the desert, a Prada store glows an otherworldly purple and green. Unexpected in an otherwise untouched Texas landscape, the luxury store displays rows of sharply heeled shoes, suggesting a disembodied humanity. The building is alien, almost sinister — it is a haunted structure. Taking up an entire wall towards the center of the space, an airplane touches down in Vera Lutter's triptych of monochrome inverted gelatin-silver prints, Frankfurt Airport, V: April 19, 2001, resembling a monster with ghoulish eyes and bared teeth descending upon the runway. These types of images form an iconography of global capitalism and its absurdity, pervasiveness, and presumed inevitability. Capitalist economic growth demands indiscriminate expansion, as if there is infinitely available land, space, and time to develop and subsume as capital. Images like a luxury store in the desert, ski resorts atop centuries-old mountain ranges, expanses of manicured lawns in the suburbs, and country club putting greens are increasingly common representations of contemporary "natural" space.
Chris Jordan's Cell Phones, Orlando forgoes a sense of space entirely, leaning into the textural surfaces of the landfill, another common motif of the environmental costs of human consumption. A carpet of black and gray, and occasionally red and blue, plastic cell phones fills the frame. In this image there is no space — only surface. Abstracted images like Jordan's as well as Bill Jacobson's New Year's Day #5015, John Menapace's Untitled, and Eric Baylin's Florence force viewers to contend with what is distinctly unnatural in our world. In Florence, the graphic colors and lines of a construction barrier and a curving strip of yellow paint against dark cobblestone emphasize the photograph as a flat composition rather than a depiction of three-dimensional space.
Only three photos include human figures, an intentional curatorial decision by Brooks. The exhibit as a whole focuses more on our residue than our current ways of living in the built environments, prompting an ominous futurity. Will what we've built outlast us? Towards the end of the looping path, Ansel Adams' well-known Moonrise, Hernandez, New Mexico and Alec Soth's Cemetery, Fountain City, Wisconsin hang side by side. Moonrise catches an incandescent moon emerging from the clouds above a mountain range and nearby houses, serving as a reminder that we are part of a bigger ecosystem and an even bigger cosmos. Soth's photograph depicts a gas station and tourist center at the foot of a looming, snow-covered mountain. These two images show more awe towards the natural landscape than others, but also depict graveyards in the foreground. Both photographs share a preoccupation with what we leave behind. Graveyards are sites of development as well as sites of return to the land. Through burial, people become eternally bound with nature and its transformations.
Many environmentalist messages tend to catastrophize, with scenes of apocalypse and disaster and anti-human solutions to ecological devastation. Such messages can take on a macabre sensationalism which veers into the realm of ecofascism, an ideology that blames overpopulation and immigration, rather than state and corporate exploitation, for environmental harm. Brooks considers herself more of a cynic, admitting that she initially approached the curation of The Altered Environment with a negative outlook on what we've done to the planet. However, within the show, there are a few sympathetic and hopeful moments. Sub/urban landscapes in the works of Sze Tsung Leong, Jeff Chien-Hsing Liao, and Todd Hido are depicted with tenderness. There are roof gardens atop a clustered city in Leong's Siming District, Xiamen. Vibrant graffiti decorates the concrete in Liao's 5 Pointz, Long Island City. A lone light in a window visible from the highway strikes a tone of suburban loneliness in Hido's Untitled #2523. These images relate that many people are doing their best to live within threatened ecologies under the conditions of capitalism. All together these photographs ask not only "What have we done?" but also "What can we still do?"
---
[1] This mention refers to remediation in the context of new media, as coined by Jay David Bolter and Richard Grusin in Remediation: Understanding New Media (Cambridge, MA: The MIT Press, 1999), 295.
---
The Altered Environment was on view at the North Carolina Museum of Art in Raleigh from March 12 through July 31, 2022.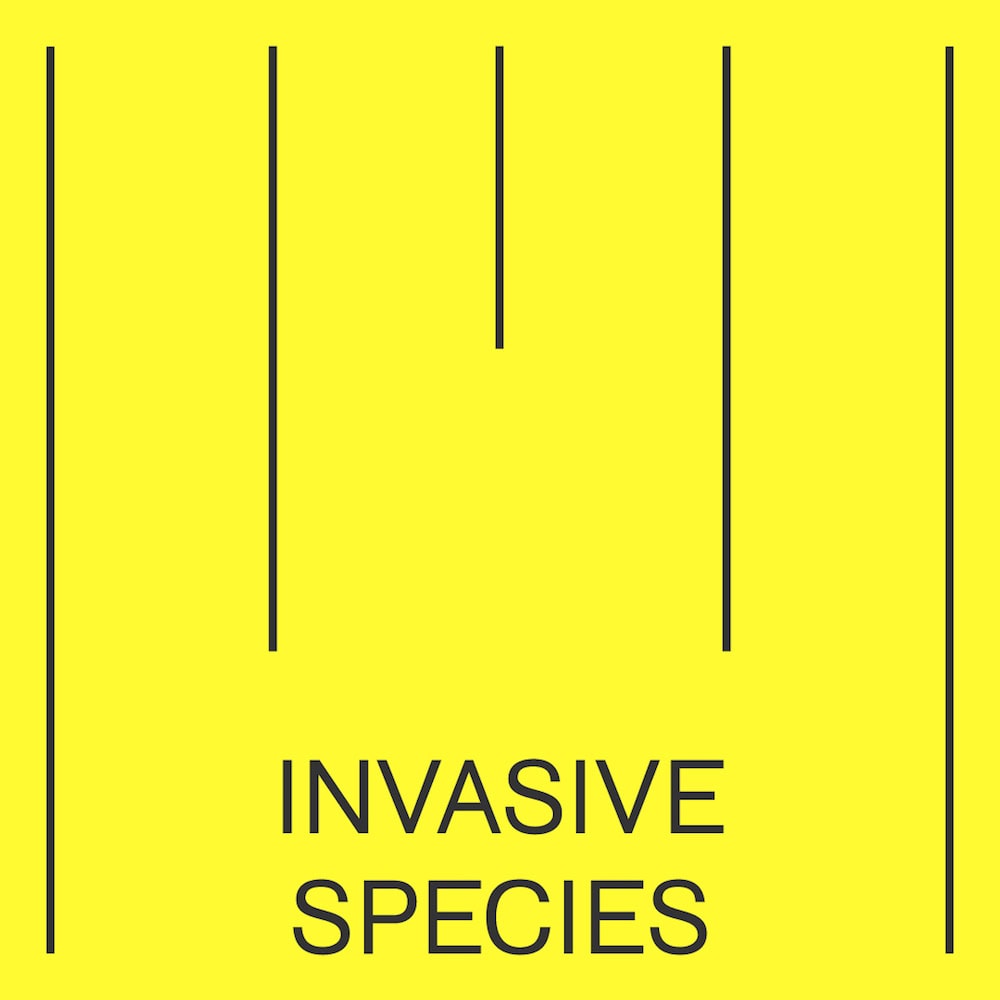 This essay is part of our yearlong series Invasive Species.
Find out more about the three themes guiding the magazine's publishing activities for the remainder of 2022 here.