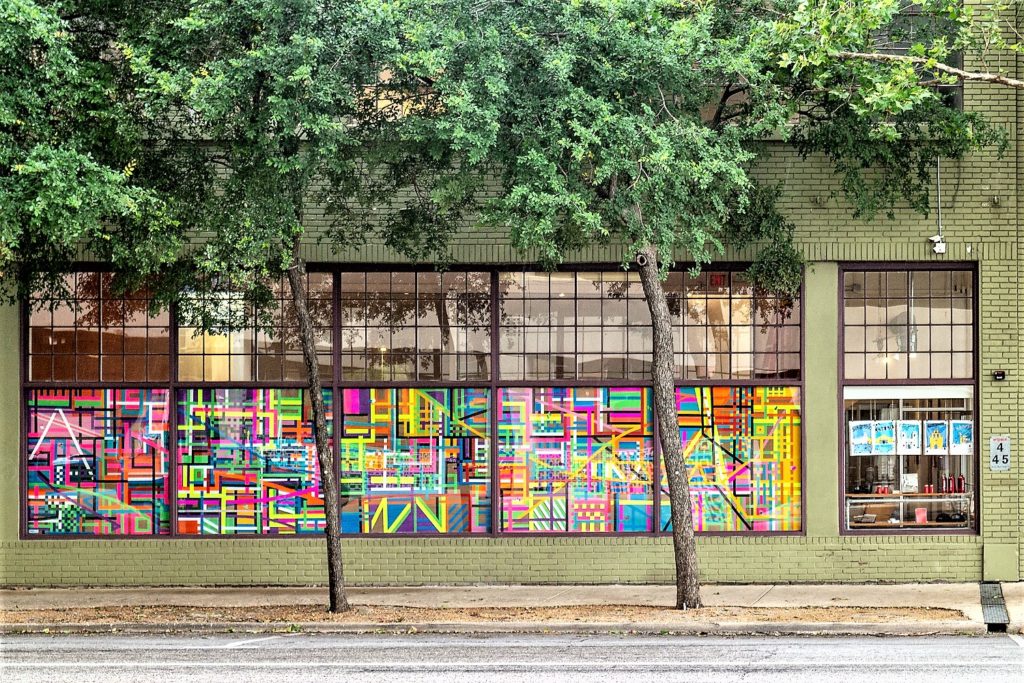 Rauschenberg Medical Emergency Grants
United States and territories
Deadline: August 2, 2022
This program provides one-time grants of up to $5,000 for recent unexpected medical, dental, and mental health emergencies to artists in financial need* who are practicing in the visual arts, film/video/electronic/digital arts, and choreography.*
---
Seeds Annual Juried Exhibition
Augusta, Georgia
Deadline: August 5, 2022
Westobou Gallery presents Seeds, the eighth annual juried exhibition of small works priced at an affordable $300 or less. The show features a variety of local and regional artists working with various mediums and a variety of styles. The purpose of this exhibition is to sell work to build a community of art supporters and collectors. 10-12 applicants will be selected by this year's juror, artist Andrea Clark, to display their small works in Westobou Gallery.
---
Visual Arts Center of Richmond's Studio Access Residency
International
Deadline: August 10, 2022
The Visual Arts Center of Richmond (VisArts) is currently accepting applications for the Fall/Winter Studio Access Residency program. VisArts' Studio Access Residency is designed to support emerging or established visual artists in developing new ideas and fostering artistic exploration by providing free access to VisArts' 17 communal studio spaces. Residents may use all of VisArts' studios to work across different media, or they can choose to focus on one studio. 
The Fall/Winter 22-23 Residency will run from November 1, 2022 – April 30, 2023.  
Artists who are interested in the VisArts Artist Residency Program can learn more and apply on VisArts' website. VisArts thrives on the diversity of its community and welcomes applicants of all backgrounds to apply.
---
Brightwork Fellowship — Anchorlight
North Carolina
Deadline: August 12, 2022
The Brightwork Fellowship provides a 500+ square-foot studio space at Anchorlight, an exhibition opportunity in our gallery, and an unrestricted financial award of $50,000.00 to one North Carolina based artist per year who is at a pivotal moment in their career.
Anchorlight does not discriminate on the basis of race, age, religion, gender expression, sexual orientation, national origin, citizenship status, marital status, veteran status, medical conditions including HIV, or sensory, physical, or mental disability.
---
MOOD: 2022 Juried Exhibition
International
Deadline: August 31, 2022
Athens Institute for Contemporary Art (ATHICA) is seeking contemporary art in all media that explores or references MOOD, a term that has taken on a unique connotation on social media through its use thousands of times a day by individuals to express their temporal emotions with imagery, memes, and a ever-changing collage of the media culture that surrounds us. Work will be juried by guest juror Liz Andrews, Executive Director of the Spelman College Museum of Fine Art. This call has a $5-25 application fee.
---
Foundwork Artist Prize 2022
International
Deadline: September 26, 2022
Foundwork has announced the international open call and jury for the 2022 Foundwork Artist Prize, its annual award and grant program to recognize outstanding practices by emerging and mid-career artists. Artists working in any media are eligible, and the Prize is open to artists residing anywhere in the world with limited exceptions.
 
This year, one honoree will receive an unrestricted $10,000 grant and studio visits with each of the distinguished jurors. In addition, the honoree and three shortlisted artists will also be invited for interviews as part of the Foundwork Dialogues program to further public engagement with their work. Visit the FAQ for more information.
---
Artpace Texas One Call
Texas
Deadline: September 30, 2022
The Texas Open Call is Artpace's primary resource for identifying artists who are interested in and eligible for participation in Artpace's International Artist-in-Residence program and exhibitions, as well as studio visits by curators participating in Artpace's Curatorial Residency program. Additionally, this list is a resource shared with prominent visiting directors, curators, and writers from organizations around the world who want to know more about Texas artists. All Texas artists who meet the eligibility requirements will be reviewed by guest curators as well as Artpace staff. Studio visits will take place in 2023. Artists are encouraged to apply early as deadlines are firm and will not be changed.
---
ON::View Residency Program at Sulfur Studios
Savannah, Georgia
Deadline: December 10, 2022
Located in the heart of Savannah's Starland District at Sulfur Studios, the ON::VIEW Artist Residency provides a free, high visibility studio space for an artist to complete a new project, to continue an in-progress endeavor, or to conduct research exploring conceptual, material, performative, and social practices. Applications are now open for May – August 2023, and are due by December 10th, 2022 at 11:59 pm. Applicants will be notified by January 10th, 2023. This call has a $50 application fee.
---
Call for 2D and Clay Studio Teaching Artists at Space One Eleven
Birmingham, Alabama
Deadline: Rolling
Space One Eleven is offering paid part-time teaching positions to artists with previous teaching experience for our Fall 2021 and Spring 2022 semesters. Our program now has two different studio classes for 9th through 12th graders. The 2D and Clay Studio classes are Space One Eleven's rigorous studio art program for young artists designed to build visual communication skills and foster creative thinking. For more the application instructions and more information about the program, visit the website.
---
Eyebeam Center for the Future of Journalism
Deadline: Rolling
Artists and artist-journalist teams can apply for grants to support topical work. Those with longer-term, research-intensive projects are also eligible. Grants range from $500–$5,000 per project.
---
Foundation for Contemporary Arts Emergency Grant
Deadline: Rolling
These monthly grants range from $500–$3,000, with the average amount being $1,700. Visual and performing artists whose work has a contemporary, experimental nature and who have a US Tax ID Number can apply.
---
Nancy Norton Tomasko Scholarship
Deadline: Rolling
The Nancy Norton Tomasko Scholarship fund is dedicated to providing financial support for individuals wishing to learn more about the book arts. The Center will award scholarships covering the full tuition and materials for one course per individual. Awardees are selected based on financial need and proof of having satisfied the prerequisites for the desired course. Please fill out and submit the following form at least three weeks before the start date of the workshop to be considered for financial assistance.
---
ARTNOIR Jar of Love Fund
Deadline: Rolling
The Jar of Love Fund is a microgrant initiative intended to provide relief for artists, curators, and cultural workers of color, launched in response to these unprecedented times of uncertainty and unrest and the subsequent adverse impact on our community. Applications will be accepted on a rolling basis as more funds become available.
---
Gottlieb Emergency Grant Program
Deadline: Rolling
This emergency grant provides financial assistance to painters, printmakers, and sculptors whose needs are the result of an unforeseen incident, and who lack the resources to meet that situation.
---
South Arts Express Grants
Deadline: Rolling
Expedited awards of up to $2,000 for rural communities to present Southern artists, including filmmakers, performing artists, writers/poets, and visual artists.