Tennessee's capital boasts a robust artist community and a wide variety of art institutions such as the Frist Art Museum, a number of university galleries, and a spirited DIY scene that includes some of the South's most exciting artist-run spaces.
Print Selections
To have your space considered for this Art Guide, please email [email protected]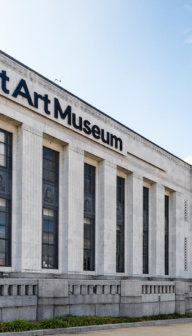 mild climate is an artist-run space and curatorial collective with an interest in alternative programming as well as traditional gallery exhibitions.
Website
Address
507C Hagan St, Nashville, TN 37203 First floor, The Packing Plant Arts Building
-86.77135100000424,36.14137001098604
FEATURED IN
Mild Climate in Nashville, TN
A contemporary art gallery presenting bold, innovative, & challenging work from artists locally, regionally, and nationally.
Website
Address
507 Hagan St A, Nashville, TN 37203
-86.77138318651856,36.141396003651465
The Red Arrow Gallery presents museum-caliber exhibitions by local and international artists working in all media.
Website
Address
919 Gallatin Ave, Suite #3, Nashville, TN 37206
-86.74648072885452,36.18725998873617
Two gallery spaces with rotating exhibitions and a permanent collection of over 4,000 objects on the campus of Fisk University.
Website
Address
1000 17th Ave N, Nashville, TN 37208
-86.84096100000318,36.16225033096438
An alternative gallery and collective to connect diverse audiences with and artists, other art professionals, community builders and potential buyers.
Website
Address
942 4th Ave S, Nashville, TN 37210
-86.76936927116776,36.14956566835713
Coop is Nashville's longest established, artist-run project space and curatorial collective, established in 2010.
Website
Address
507 Hagan St, Nashville, TN 37203
-86.77135100000487,36.141404667897376