Tennessee's capital boasts a robust artist community and a wide variety of art institutions such as the Frist Art Museum, a number of university galleries, and a spirited DIY scene that includes some of the South's most exciting artist-run spaces.
Print Selections
To have your space considered for this Art Guide, please email [email protected]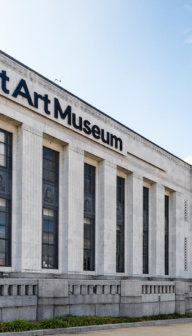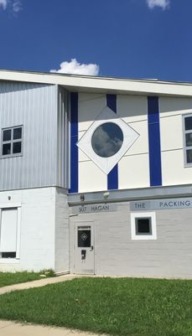 A contemporary art gallery presenting bold, innovative, & challenging work from artists locally, regionally, and nationally.
Website
Address
507 Hagan St A, Nashville, TN 37203
-86.77138318651856,36.141396003651465
The Red Arrow Gallery presents museum-caliber exhibitions by local and international artists working in all media.
Website
Address
919 Gallatin Ave, Suite #3, Nashville, TN 37206
-86.74648072885452,36.18725998873617
Two gallery spaces with rotating exhibitions and a permanent collection of over 4,000 objects on the campus of Fisk University.
Website
Address
1000 17th Ave N, Nashville, TN 37208
-86.84096100000318,36.16225033096438
An alternative gallery and collective to connect diverse audiences with and artists, other art professionals, community builders and potential buyers.
Website
Address
942 4th Ave S, Nashville, TN 37210
-86.76936927116776,36.14956566835713
Coop is Nashville's longest established, artist-run project space and curatorial collective, established in 2010.
Website
Address
507 Hagan St, Nashville, TN 37203
-86.77135100000487,36.141404667897376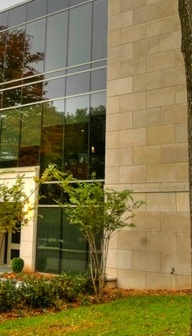 Located within the E. Bronson Ingram Studio Arts Center of Vanderbilt University, Space 204 exhibits contemporary art from local and national artists as well as the annual Margaret Stonewall Wooldridge Hamblet Award Competition exhibitions from Vanderbilt senior major students.
Website
Address
1204 25th Avenue South
-86.8067426441973,36.14108548218083
Hiram Van Gordon Gallery is located in Tennessee State University and offers approximately six exhibitions yearly that highlight the works of TSU students, faculty and alumni in the visual arts, African American and African artists, social and civic engaged work along with conversations regarding sustainable environmental practices in art.
Website
Address
3500 John A Merritt Blvd, in Elliot Hall
-86.83141310697789,36.16702431231495