Independent spaces are often on the cutting edge of emerging art communities. As in major art centers such as New York and Los Angeles, the South also hosts a number of alternative spaces for showing and creating artwork. Often artist-run and ephemeral, these spaces provide an essential site for experimentation in their communities.
Print Selections
To have your space considered for this Art Guide, please email [email protected]
mild climate is an artist-run space and curatorial collective with an interest in alternative programming as well as traditional gallery exhibitions.
Website
Address
507C Hagan St, Nashville, TN 37203 First floor, The Packing Plant Arts Building
-86.77135100000424,36.14137001098604
FEATURED IN
Mild Climate in Nashville, TN
Run by a collective of five artists, C for Courtside is based in Knoxville, TN
Website
Address
513 Cooper St, Knoxville, TN 37917
-83.92646662698553,35.97157585358332
FEATURED IN
C for Courtside in Knoxville, TN
VERSA is an artist-run space located at Chattanooga's Mercy Junction Justice and Peace Center.
Website
Address
1918 Union Avenue Chattanooga, TN 37404
-85.27542754232468,35.031939289309065
FEATURED IN
VERSA in Chattanooga, TN
BAD WATER is an artist-run space opened in 2018 in Knoxville, Tennessee.
Website
Address
320 E. Churchwell Ave. Knoxville, TN 37917
-83.9324636269651,35.9894798713113
FEATURED IN
BAD WATER in Knoxville, TN
Founded in 1996, Lump is a longstanding artist-run space located in Raleigh, NC.
Website
Address
505 S. Blount Street Raleigh, NC 27601
-78.63650581349555,35.77380211392621
FEATURED IN
Lump in Raleigh, NC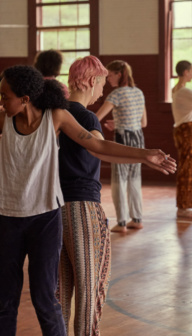 Founded by recent graduates of the VCU Masters of Fine Arts Program, The Sunroom exhibits artists from throughout the US.
Website
Address
2801 E Marshall St Richmond, VA 23223
-77.41521008465168,37.53063247520636
FEATURED IN
The Sunroom in Richmond, VA
Print studio providing design services, plus an exhibition space for emerging and established artists.
Website
Address
696 Charles Allen Dr NE Atlanta, GA 30308
-84.37303572882502,33.7734894591257
FEATURED IN
Hi-Lo Press in Atlanta, Georgia
Fostering the work of emerging contemporary artists through innovative exhibitions, lectures, screenings, performances, arts programming and career building programs which are free and open to the public.
Website
Address
4100 St Claude Ave, New Orleans, LA 70117
-90.03439536441886,29.965088057932064
FEATURED IN
The Front in New Orleans, LA
Vinegar Projects is an artist-run non-profit space that focuses on emerging and experimental art forms, and art that pushes the boundaries of its medium
Website
Address
701 37th St S #12 Birmingham, AL 35222
-86.7758609999969,33.51751083445906
FEATURED IN
VINEGAR in Birmingham, Alabama
Coco Hundray is an artist- run gallery whose programming is anchored by solo presentations of emerging and mid-career artists.
Website
Address
212 W. Thomas St. Tampa, Florida 33604
-82.46271917791069,28.007140012503086
FEATURED IN
Coco Hunday in Tampa, Florida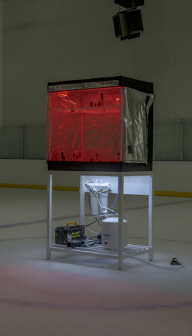 BFI creates a bridge between Miami and the international art world by curating programs featuring both local and global artists at sites throughout Miami-Dade County, and in collaboration with national and international partnering organizations.
Website
Address
Miami, FL
-80.19439113828105,25.772820328357668
FEATURED IN
Bas Fisher Invitational in Miami