Yesterday, I carved away at cliff sides, paved the path to my hybrid flower garden, and dredged rivers and waterfalls to my liking. Geohacking became a strategy for adding to my Animal Crossing island only after I transplanted non-native species, chopped down trees, developed eight new properties, and took multiple personal jet flights to other islands, ransacking their raw natural materials. Eventually, I convinced a celebrity dog to play a folk concert on my island, reinforcing the desirability of this strange place I have tended to for untold hours a day as I recovered from a mild case of COVID-19 during the last month of sheltering in place. Among millions of others, artists and designers have gone in hard on the newly released Nintendo Switch game that asks us to indulge our deepest earth-rape fantasies.
The last thing I did before entering quarantine was visit a real deserted island where—as in the game—friendly animals walk along the beaches and wander across raw forest floors. Cumberland Island represents a crown jewel for me in an ongoing project of visiting, photographing, and making work about barrier islands and threatened coastal regions in the Southern United States. Beyond mourning the loss of these ecological wonders, I'm mostly fascinated by how these sites bare the history of what I think of as America's Original Sins: chattel slavery, indigenous genocide, unfettered and pollutive industrialization, drilling for oil, and rampant militarism. To me, that they are currently being eroded and eaten away by rising ocean levels and climate change-fueled mega storms feels like a sour mix of karmic justice and an erasure of historical narratives many Americans have yet to directly contend with. Cumberland bears the scars of all of these dark forces, along with the uniquely diabolical distinction of having housed the first plantations dedicated to Sea Island cotton. Over two hundred enslaved people worked the plantation at a given time and owners Catherine and Phineas Miller even supported Eli Whitney in his invention of the cotton gin (which likely took place in part on the island). To this day, the only way to stay on the island is in a former Carnegie estate home that is prohibitively expensive and blocks any further lodging on the island. Many also book the limited campsites months in advance.
I tried to visit Cumberland back in 2018, but one of the recent hurricanes that have repeatedly battered that area had shuttered the island to visitors for several months. In early March, as COVID-19 was beginning to take hold in the United States and close entire cities, I sat on the overcrowded ferry with my mom. Though she wasn't aware of the histories of colonial and antebellum violence on the island, when she commented on how white the island and its visitors were with a tone of skepticism, I just nodded in agreement. Many barrier islands have overwhelmingly white populations or are deeply segregated, in spite of the Gullah Geechee communities that have maintained traditions of Black cultural achievement across the coastal South through centuries of oppression. To reflect on my visit with the hindsight of a month, the racial stratification that plagues Cumberland's history was an apt foreshadowing of the COVID-19 epidemic that, in the intervening weeks, has overwhelmingly affected Black and Brown populations throughout the country, throwing the nation's ironclad structural racism into sharp relief. If, as the history of this island suggests, America has been designed for centuries to, at best, disadvantage, and, at worst, murder large numbers of Black people, can we claim to be surprised at the particular destruction this disease has wrought?
Once on the island, it was easy for us to find absolute isolation, barely running into other people as we meandered along the sandy five-mile loop for two hours. The most grueling but uncanny part of the hike was the mile-and-a-half stretch, facing sunwards, down the empty beach. This is where we found the horses. The now dozens of wild horses were originally brought to the island by Spanish missionaries during the sixteenth century, becoming a thriving population by the mid-eighteenth century. They now traipse around, mostly ambivalent to vacationers. The first one we saw was short, melancholic, and resolute in its slow march along the water's edge heading towards us. In his background, the hazy silhouette of a refinery loomed on the horizon. Aside from a spattering of two or three sunbathers, it felt like we were alone at the edge of the world with him. It felt biblical and sad but also filled me with glee and romantic wonder.
I haven't yet found a horse on Animal Crossing, but, in the vein of blissful wildlife, I do have gobs of butterflies: sometimes dozens will pass by as I water my black tulips. They remind me of the first barrier island I visited in the fall of 2017, off Alabama's Gulf Coast. On Dauphin Island, in an empty little plot of land that contains sacred indigenous burial grounds and, down the street, within the gates of a military bunker turned national park, dozens of orange butterflies overwhelmed the landscape. I had never seen anything like it. I sat on the grass on top of the dingy nineteenth-century fortress, where confederate flag swag entirely filled the gift shop, and the butterflies utterly swarmed me. I didn't know how it would feel to be alone on these fraught islands, thinking about how to make photographs that contained all the grief, guilt, anger, fear, and amazement I felt about the slow moving ecological catastrophe and the insurmountable weight of their histories. In that moment, with these stupid little butterflies all around me and DONT TREAD ON ME truck nuts in the gift shop below, I didn't really feel anything describable. I just was, and I was alone.
The terror of solitude and not being able to escape the present is exactly what the last five weeks have felt like. Without the normal slow churn of art markets, the movement of capital, the planning of measurable goals, without the warm energy of a friend less than six feet away over a drink at a bar, or the heart-palpitating joy of hands in wet clay, without meandering trips through flea markets, without family functions, without feverishly working towards exhibition deadlines, without utterly anywhere to go in any direction, all I can hear these days is the rattling of my strange internal world, the hum of an unstimulated mind, the droll of a body without motivation. This is where I have found a colorful, saccharine game that makes accelerationist overdevelopment of nature somehow a calming and joyful place.
We like to imagine that, with exponentially more time and space, we would turn into some ultimate version of ourselves: more exercise, more thoughtful eating, so many books, checking in with friends, really relaxed! For me, the saddest reality is that, given the golden token of time, sprinkled with flecks of immense privilege that have allowed me to stay in and play video games and work remotely, is that I have perhaps become the worst version of myself. There is no purity or purpose on the deserted island of an apartment you must do nothing but occupy for three months to save lives. There is a lot of anxious sleep, a week of rattling cough during my course of the illness, the incessant doo doo doo doo doo of the Animal Crossing background music, and my husband utterly mortified as I sit, mouth agape on the couch, playing my eleventh hour on a Saturday. In a past life, I might have worked all week, driven all Friday afternoon, and spent the weekend trodding around barrier islands searching for meaningful photographic moments and collectible shells. Now, I am stranded forever on a virtual island that has eaten small holes in my brain and changed the way I interact with bugs and weeds in the real world. The finger twitches as though to grab for my star-shaped net when I see a Monarch fluttering by in real life while I'm out on a state-sanctioned dog walk. To date I have caught 893 fish and 295 bugs, I have crafted 367 pieces of DIY furniture, dug up 177 fossils, and pulled 3,412 weeds. My island has eight friendly animal residents, a three-wing museum with a curator accessible 24/7, a clothing shop, and so many trinkets I've collected from catalogs. My co-worker, who is on day two of the game, visited this morning for the first time and was, I think, utterly horrified.

The ability of real people to visit my virtual island and vice versa has truly been the only silver lining of my addiction. I have spent more time talking to and laughing with friends in the last month than I've allowed myself to in over a year. Most have followed the natural course of the game plus or minus a few idiosyncratic aesthetic decisions: a curator friend has turned her living room on the island into a white cube gallery, another friend has a room entirely filled with tarantula cages, a third is collecting dozens of tires fished out of bodies of water to decorate. Several articles have come out detailing the various forms of fuckery that artists and designers have enacted within the game, and I've read them sheepishly as a consummate rule-follower who has bought almost everything in the Nook Catalog, paid off my loans as promptly as possible, and bargained with the island's headmistress, Isabelle, on a daily basis for a 5/5-star rating. I want the perfect island—I'm trying to win an ultimately unwinnable game. 
My endless toil in pursuit of a pristine, pedicured world contradicts my belief that no island is perfect, that they all contain a thicket of social complications and bruises of human intervention that have rendered them as, if not more, soiled as the rest of the planet. The strange fantasy of the beautiful deserted island that can be owned—without consequences—by the rich is a myth that must be destroyed, along with the garish strip malls and condos that litter the beaches of these environments. In fact, the notion that America herself can be a beautiful island owned by the rich is what got us into the mess of the present moment in the first place. And yet, that intoxicating fable is the one I've held most dear in isolation: my cherry trees, my Dolly Parton mural, my pool, my tiger sculpture, my oarfish shrine, my customized furniture, my bank account utterly filled with Bells, my friends happily doing nothing but wandering all day, my collection of star shards, my limitless fishing license, my geohacking app, my orchard, my museum, my curator, my butterflies. When I wake up from the slow moving trauma of this pandemic, will they still love me?
---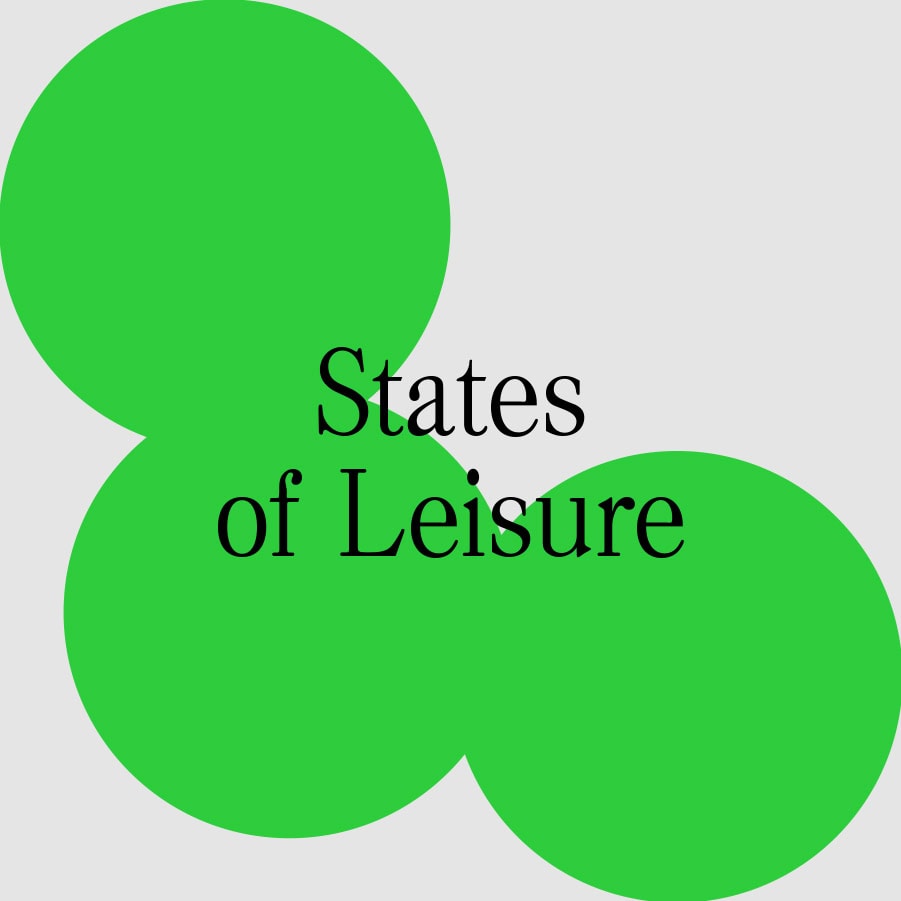 This essay is part of Burnaway's yearlong series on States of Leisure.
Find out more about the three themes guiding the magazine's publishing activities for the remainder of 2020 here.