As the author of BURNAWAY's Call for Artists column and an artist who has attended numerous residencies around the country and abroad, I felt it necessary to explain the importance of the artist residency. I asked three Atlanta-based artists—Craig Drennen, Nikita Gale, and Stephanie Dowda—to write about their experiences at residencies and why they feel it was important to them. Here's what they had to say.
Craig Drennen, Assistant Professor, Georgia State University; former Dean, Skowhegan School of Painting and Sculpture, Maine:


"I think the benefits of residency programs are enormous for artists. On a very basic level, it gives an artist time to work and space to work, away from their normal lives. The second part of the equation is that residencies place artists in new communal contexts with new peers and mentors from all over the world. I think that all of these factors create an environment where artists can make substantial jumps in their work in a short amount of time. I say that as an artist and as a former dean of a residency program. I've both received the benefit of residencies and watched hundreds of other artists benefit from them. You can be in your studio in Atlanta in May, then have Paul Pfeiffer or Rochelle Feinstein giving you a studio visit at Skowhegan in June. The art world is full of contingencies, but residency programs are proven to help artists in measurable ways, which is why all of the top art departments in the country have matching fund programs to make sure that their students and alums get the opportunity to take advantage of residencies."
Nikita Gale discusses three different residencies and what worked for her regarding the timing of the residency, the location, and the number of fellow residents:
"The Center for Photography at Woodstock (CPW), in upstate New York, was my first residency. It's a program for artists of color working in photography. This is still my favorite residency. It was fully funded (travel, food, housing) and also provided artists with an honorarium on top of all of that. It is a very self-directed residency. There are only two residents there at a time, which gives you plenty of space to work, in addition to providing you with more time and attention from the staff. They have a state of the art digital lab and loads of incredible photography equipment that residents can use to create work. There are two review sessions that are arranged with the staff at the middle and the end of the residency, where you are given the opportunity to "check in" and let everyone know what you're doing and what you may need help doing. I created a major body of work that became my first major solo exhibition while I was at CPW. The residency also offers workshops with well-known photographers, and residents can participate in any of these free of charge; they usually cost several hundred dollars. CPW also has a partnership with Howard Greenberg Gallery in New York, so each resident has his or her work acquired for the permanent collection of the Howard Greenberg Gallery as part of this residency."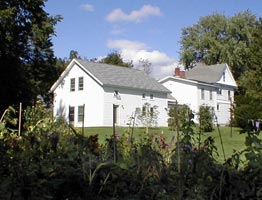 "I went to Elsewhere in Greensboro, North Carolina, this past summer as part of their first round of Southern Constellation Fellowship recipients. Southern Constellation is a newly created residency program that is funded through the National Endowment for the Arts. Each fellow receives housing, food, and an honorarium. This is a project-based residency, so residents are expected to create work in the space that responds to its archive of materials in some way. There are a number of people, referred to as "curators," working at Elsewhere who manage different aspects of the space. There is a production curator who handles communication with the residents and ensures that they are undertaking projects that are in line with the mission of Elsewhere. This was an interesting residency. I am not a huge fan of very rustic living situations, so if the idea of living in an old thrift shop without air conditioning for a month and sharing a shower with 8 to 12 people is not appealing, I would not recommend this one. However, it is a really interesting space, I enjoyed meeting new artists, and the staff was great. This was also an important lesson for me on the timing of residencies. I was in a weird place in my practice, trying to work some things out, and forcing myself into such a project-specific residency was probably not the best idea. I am still very happy with what I made, but the timing made it much more mentally draining for me."
"I just got back from the Vermont Studio Center. This is a great opportunity. It is fully funded if you get a fellowship, otherwise it is roughly $3,000. Work fellowships are available to offset some of the costs. The studios are all amazing. I had a beautiful studio with three huge windows and so much space to work. It was a dream. All meals are provided and you get your own room in a house where you may share a bathroom with three or four people. Nice setup. The location is beautiful. You wake up to the beautiful mountains of Johnson, Vermont, every morning. There are usually 14 to 16 writers and around 50 visual artists here each month. All meals are group meals in the large resident dining room. Each week, a visiting artist comes for five days, and residents can sign up for studio visits. This is a really amazing opportunity to meet several working artists. If you are an introvert, you may find this all draining after about three weeks, but it is a really great opportunity to meet other artists from all over the world."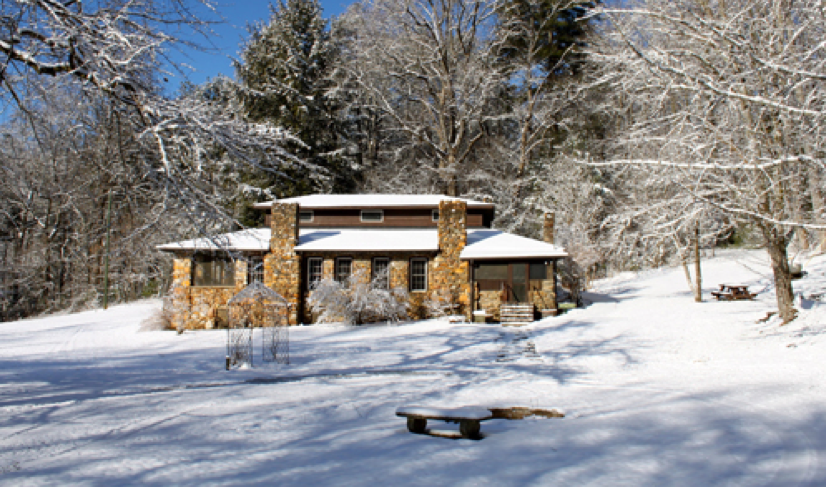 Stephanie Dowda and I spoke over coffee about two residencies she has attended: Hambidge, in the North Georgia Mountains, and Cabin-Time Art Camp, a roving residency that has previously set up in Utah, Michigan, and Minnesota.
Hambidge gives each resident a private cabin and studio, and four meals a week. The residency is quiet., says Dowda. "You have no phone, Internet, or other connection to the outside world in your cabin." She.felt the residency was especially formative for the development of her work because she had never had the luxury of having two whole weeks dedicated to just working on her art. Location often determines the direction of her work, so the landscape of Hambidge played a huge role in the work she made there. Dowda says Hambidge was "a great gateway residency, but it's also a great opportunity for anyone who has an extensive list of residencies under their belt."
After Hambidge, Dowda discovered Cabin-Time, which is a unique residency that changes locations each cycle. Dowda's residency involved about 15 artists, ranging in age from 25 to 35, camping for a week in the desert in Green River, Utah. Because the artists can adapt the residency to their collective needs, it's good "for people who get great energy from community building and adventure." Speaking with Dowda, it seemed she almost couldn't explain the experience. "Something happens during that week," she says. "You realize it's magical, then it's over, and you're left with a new family, sparkling memories, and your art as documentation of the entire experience." Because Dowda's work seeks to document the sensation of a place, Cabin Time was a great fit for her. For her, matching your work style to the right residency is most important.
Click here to watch a video of Dowda's experience at Cabin-Time.