I.
My show-stopper karaoke song is "I Will Always Love You."
Whenever I sign up for it, I write in "I Will Always Love You (W. HOUSTON VERSION)." When my ex-spouse and I decided to divorce, this was the first song I cried to. My sisters and I used to sing this over and over in the car on long summer road trips. I can mimic every inflection of Whitney's voice through muscle memory. I had no idea Dolly Parton wrote this song until I was an adult.
Dolly Parton has the body that we think of as a Black woman's body: prominent breasts, exaggerated hips, abundant and available sensuality. It is the same body I couldn't make sense of my whole life. I, too, have some of this body and have struggled to embrace it. (It is the body that white celebrities pay for.) Dolly Parton's high femme spectacle mixes and melds with signifiers of Black womanhood. This is not to say that Dolly necessarily is appropriative—being a white star in America is a lot more complicated than that. American culture, even the culture seen as white, owes its soul to Black culture. White American cultural artists reap the benefits of that exploitation subconsciously (always) and consciously (sometimes). On its face, the cultural genealogy of Dolly's lilting love song—later recorded by Whitney Houston, a Black superstar who was criticized for pandering too much to whiteness—is dizzying. Both divas rose to prominence as stars based on their own strong personal mythologies, although each had obviously distinct racial implications.
What gives Whitney's version of "I Will Always Love You" so much power is "the break" that Fred Moten describes in his 2003 book about the poetics of Black music. "The break" is the rupture where time, space, and the deep pain of the Black American experience produce a moment of originality that transcends the listening experience. I relate to that break, and the incredible nature of that performance, but it still confuses me that the source material came from Dolly Parton. Whitney was marketed as a squeaky-clean pop star who could bridge Black and white markets, and what led to her public demise was her sexuality, excess, and Blackness. Dolly's steady rise to the top has been propelled by a veiled sexuality that moves stealthily through rhinestones, lip gloss, and double entendre. What protects Dolly is her whiteness.
II.
I'm 23 and working on a performance with my best friend called Stupid Cowboy about country music, abuse, and women country stars. I'm just getting out of my first abusive relationship and am channeling that energy hard into the piece. My friend shows me a video of one of Dolly's live performances as part of our research. I am struck by it—I realize this is one of the first times I have actually directly engaged with Dolly Parton as a singer. I know Dolly the mythological figure and movie star, but I'm witnessing her now in her original public form. There is an incredible interplay between Dolly and her audience. It's a delicate dance of subtle flirting and salacious banter that goes so quickly you don't even realize what she's doing. Dolly takes the patriarchal, invasive gaze, repurposes it, and projects it back out with a wink. I was hooked. We used a looped portion of that video as background video during the performance. The filename was godshot.m4v.
III.
I lived in Asheville, North Carolina, for about four years before moving to Georgia, where I live now. I'd known about Dollywood since I was a kid, but in Asheville I lived under an hour away from this mythical place. The first time I went, my (then) spouse and I were viciously fighting and decided to get into the car and drive to Tennessee. It was my second abusive relationship in a row.
We were silent in the car for the first minutes of the drive to Pigeon Forge. Then, the tension dissolved because they had to give me directions. We drove down the narrow and winding interstate into Tennessee. We stopped at a Dollar General and bought sun hats and sunscreen, then stopped into moonshine distilleries and took minuscule shots of things flavored like cough syrup and tequila.
With a slight buzz, l excitedly texted my best friend that I was going to Dollywood. Ostensibly, the point of going to Dollywood was to be Dolly Parton—not Dolly Parton the person, but the mythology that made her famous. I was going because I was experiencing abuse that I needed to escape. I was reaching for that femme-power. I needed that equalizing force of warm-welcome that makes Dolly so universally loved.
It's always funny how the streets around theme parks are named after the place they surround. You start penetrating this membrane that slowly becomes as thematically charged as the park itself. Butterflies are everywhere. You start seeing more RVS, more families. You see parts of the theme park poking out. The skyline is made of roller coaster tracks. I was reminded of the many trips to Disneyland we took when I was a kid. I started to relax.
Dollywood is like if Six Flags injected the mythology and music of Dolly Parton into its veins and then took some Christian dietary supplements. There is every kind of generic roller coaster: mine-themed, log ride, plane-themed, haunted. There are live bluegrass shows. There is a working blacksmith. There are many ways to interact with Dolly's immense and impressive charitable giving initiatives, which are partially funded by the price of admission to the park. My spouse and I shared a refillable Icee all day, we ate cheese fries, we spotted fellow queer people in the park, we rode one rollercoaster, we looked at the bald eagles on display, and, finally, we went to the Dolly Museum on the way out.
IV.
In the Dolly Museum—officially known as Chasing Rainbows: The Dolly Parton Story—the curation tells this story: Dolly Parton was born in the Smoky Mountains of Tennessee to a hardworking father and mother. They lived in a tiny house, and Dolly made something of herself when she went to Nashville to try to break into country music stardom. She then found success, became a movie star, won awards, and now is a legend who is deeply devoted to her philanthropy.
For me, the Dolly Museum tells this story: Anything is possible, and you can earn a lot from creating a character of yourself that takes your most obvious and seductive qualities and spins them into a delicate performance that plays on our greatest desires and fantasies and mythologies about American culture.
As I walked down the spiral staircase past vitrines of tiny filled with beautiful, big breasted mannequins, I started tearing up. Everything was just so… extra. Gorgeous. Comforting. Bedazzling. Enchanting. Here, I was insulated from the diluted Christian "family values" overtones of the rest of the park. Each of Dolly's movie scripts was leather-bound and embossed with her name on the cover. Her shoes were tiny. Butterflies were everywhere.
Standing in the museum, I felt deeply seen by Her, but not by my spouse. It felt like they hated every part of me that was Dolly: the high-femme drag, the breasts hanging out, the joyful duplicity of morality and sin, the flirtation-as-manipulation, the genuine need to be generous to everyone. I wanted to crawl inside these glass cases and put on the feathers. I knew I needed to leave this relationship just by looking at Dolly's clothes.
V.
Once every few weeks, an image pops into my mind of Robyn Crawford, Whitney Houston's lover, at Whitney's wedding to Bobby Brown. There's a clip in a documentary about Whitney's life that shows Robyn slowly and solemnly lowering Whitney's veil over her face. You can feel the internal shattering, the heartbreak in her eyes, but her face is stoic. The tension is nearly palpable. Robyn was systematically cut out of Whitney's life after she was married. I wonder what it would have been like for Whitney to receive the ever-expansive kindness and acceptance that Dolly emanates into the universe. What could Whitney have been if she'd been afforded the same separation of public persona from private life that Dolly enjoys? What if she didn't marry a man whose toxic love for her enticed but also destroyed her? What if she got to be free and love every moment?
I decided long ago, never to walk in anyone's shadow. If I fail, If I succeed, at least I lived as I believed. No matter what they take from me, they can't take away my dignity.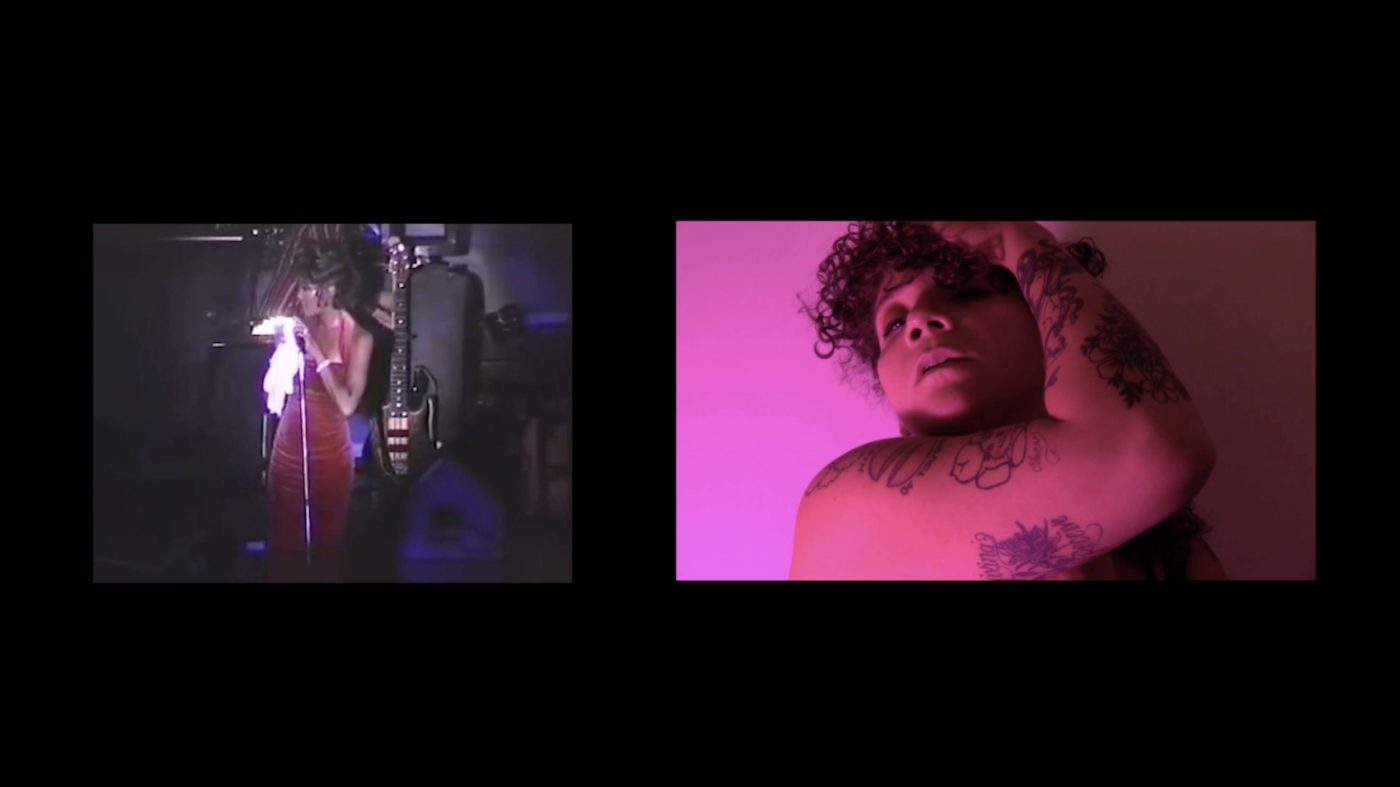 VI.
When asked about Whitney's version of "I Will Always Love You," Dolly is quoted as saying, "People say that's Whitney's song, and I say that's fine as long as I still get the cash."
VII.
Walking out of the museum, feeling bolstered and inspired and wrapped in the loving arms of Dolly, we headed to the parking lot. We passed by a dogwood tree bearing a plaque with this text:
According to legend, the dogwood once grew as a tall, straight tree, but when the dogwood was used to make the cross. Jesus was so moved that he promised the tree would never grow large enough to be used for such a purpose. It is said that the bracts of the dogwood flower resemble the cross and bear marks of the crucifixion. The red leaves in fall have been associated with the Savior's blood on cavalry.
This text was immediately jarring to read, not just because it is in the middle of a theme park—surrounded by screaming people on roller coasters and screaming children in strollers—but because it presumes so much about its reader: that they are Christian, that they won't think twice about this kind of messaging. My reaction was threefold: I was shocked to see this, and not a lot shocked me anymore about the South; I was quite moved by the story, being raised Christian myself; and I related to the dogwood. I could go far as to say I was like the dogwood in my marriage, but that seems obvious. I could feel myself sacrificing and changing and being used for some higher purpose, but also, that day, Dolly had reminded me of what I needed to be all along: a complex, fucked-up, hot catch-all of signals.
VIII.
Bobby Brown's tongue sweeping the expanse of Whitney's neck; her laughing, smiling, sweating. Dolly Parton's teeth, coated in spit, her lips, coated in gloss, her arms outstretched. Dolly, in a Playboy bunny costume, looking untouchable. Whitney, in a choker, her head thrown back, distracting us from her alarmingly thin collar bone. Whitney Houston's voice, faltering. Dolly Parton's hair, shiny and immovable. Whitney's sweat rolling down her face. Me, looking into the camera in a white dress and Timberland boots, holding my spouse's hand, smiling with teeth, the flash ricocheting off the gilded walls of the city clerk's office, washing out my skin.
IX.
My latest work is called A Thousand Bitches. It's a trilogy of short experimental autobiographical films where I investigate my own personal mythology through my identifications with women pop stars. The films are about my Blackness, about my perverse relationship to my whiteness, and about my sexual assaults. This odyssey attempts to excavate all the women that I modeled myself after or used as extensions of myself as I tried to navigate and climb over my own trauma. I start with Whitney and end with a lot of white women.
I identify with the projection of stardom that all divas pursue. I wonder how diva-ness courses through me as a person, how I build it within myself as I excavate my own life alongside those of my favorite stars. I wonder how Dolly allows me to access my disassociation from my identity as a Black person, and how Whitney allows me to come home to embody a complex set of identities: survivor, dyke, femme, powerhouse messy bitch, and, ultimately, superstar.
X.
Because the Greatest Love of All is happening to me.
I found the Greatest Love of All inside of me.
---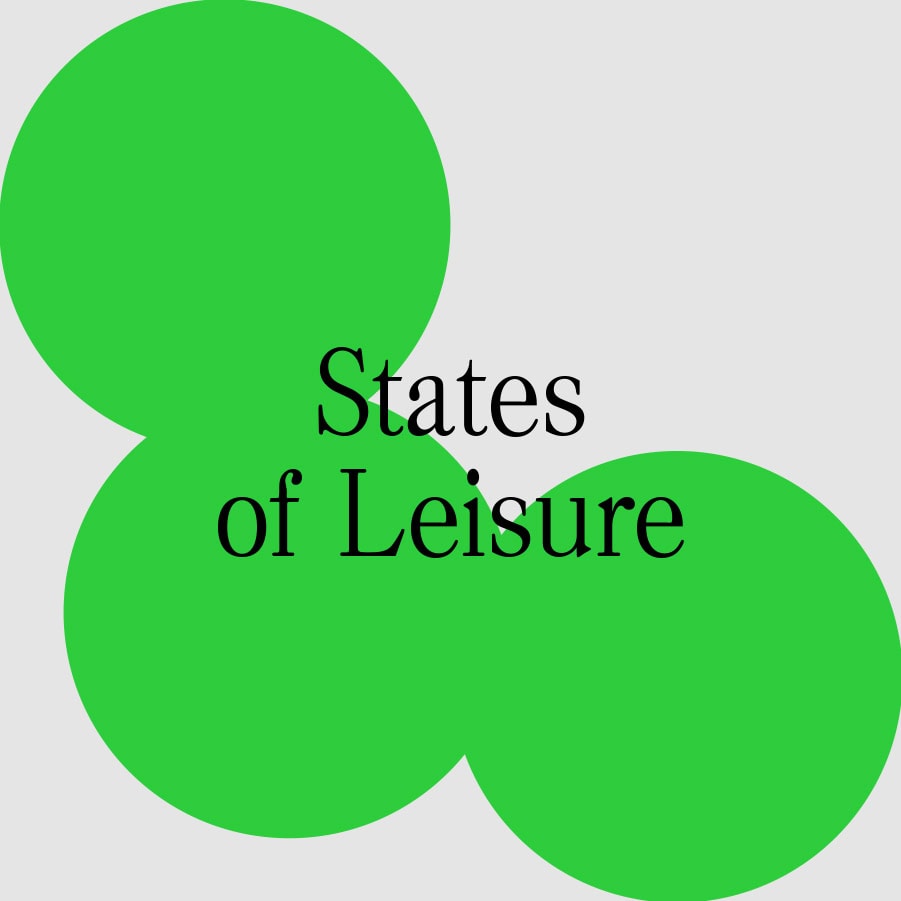 This essay is part of Burnaway's yearlong series on States of Leisure.
Find out more about the three themes guiding the magazine's publishing activities for the remainder of 2020 here.