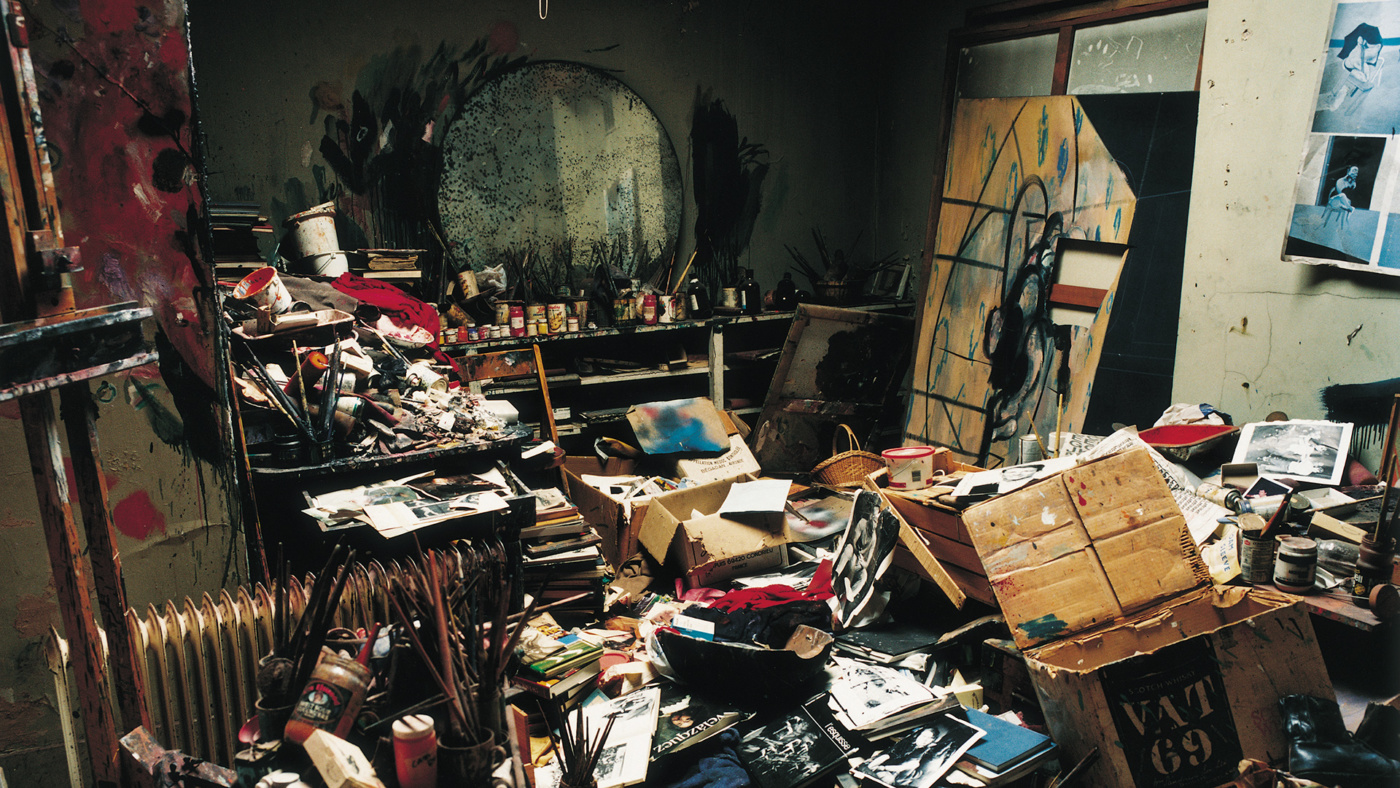 Dear BURNAWAY,
I'm busting out of my art-seams! I've been working out of our little house for the past several years. I've outfitted a closet to be my makeshift studio, but it's really starting to limit what I'm able to do. I'm feeling cramped and stifled, so I've decided to look for a real studio space. But the trouble is, I have no clue where to start. I checked Craigslist but there wasn't much. How do I find an awesome studio space to rent?? Is there a secret Internet lair where the studio listings hide? Please point me in the right direction!
Thank you,
In Search of a Room of One's Own
---
Dear In Search,
What a great thing to hear! I'm happy that you're embarking on the expansion of your spacial wings and, by proxy, your art practice.
Having space to work is an important thing, no matter who you are. Let's face it, trying to get actual work done in a place where you can see your couch and/or bed, or smell your lover cooking bacon, or hear your roommate blasting Beyoncé, or feel your sweet lovable two-year-old gnawing at your ankles is severely debilitating. People make it work all the time, to be sure, but it is in no way an ideal situation. Doesn't matter how high-end your noise-canceling headphones are, to really get into the "flow" of things, you've got to find a place to be alone and undistracted for long periods of time; a place where life can't get to you.
But I'm not going to lie to you, sweet pea, finding an affordable studio space in bigger cities is getting harder and harder these days. You may have to perform a mandatory "check-yoself:" you've been Googling artists' studio and, let's say, you've bookmarked Architectural Digest's picture of Shirin Neshat's airy SoHo studio, or a dreamy shot of Hans Hartung's studio.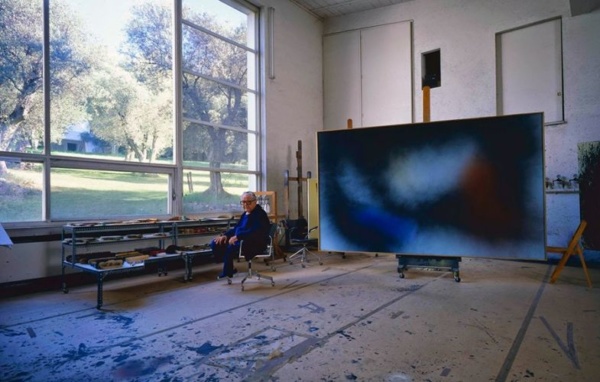 Sadly, these spaces may not be so realistic. It's good to know what you want, but don't be surprised if it's not exactly that. You can make a lot of different types of spaces work beautifully, you've just got to use your imagination and maybe a good friend's wily interior design skills.
That said, Leonardo da Vinci (not, ahem, to be confused with Leonardo DiCaprio) said, "An artist's studio should be a small space because small rooms discipline the mind and large ones distract it." Now I don't entirely agree with his assertion, seeing that in today's climate art is often a big production. But it is a comforting thought if you can't score a super spacious workroom.
Here's something I want you to consider when you're deciding on your studio: potential collectors of your work will likely want to see the space before they buy anything major. Generally speaking, smart collectors are buying into YOU as an artist as well as buying into a work of art they treasure. They want to do their research and see, you know, "where the magic happens." The same goes for art galleries when it comes to representing your work. Both collectors and curators make studio visits for a number of reasons, but mainly to experience the work in its own element and make a real connection with it.
So, what does that ultimately mean? Well, it means your studio is kind of like a proto-gallery for your work. It's going to be a place in which you'll not only bask in your much-needed alone time, but you'll also (fingers-crossed!) host some important people.
So you want it to be an inviting space, in whatever ways possible. Cavernous, dimly lit studio spaces are some of the most depressing places on earth. You need natural light! Lots of it! Northern light if you're lucky!
Don't be afraid of going for warehouses on the outskirts of town. These are the little gems that most artists turn into magical zones of art-making. Oftentimes, warehouse buildings are home to several artists' studios. Because it can be difficult to find the contact info for elusive landlords online or in the papers (the papers?), it is very likely you will have to do some serious hunting. That means good old fashion face-to-face contact. So start by asking any artist you know (or don't know) in your town where their studio is, then go visit them and poke around. Ask about vacancies, verbally, as in, out loud. Maybe there isn't one a that moment, but if a vacancy comes up, you'll be the first artist to come to mind! However, if people don't know your looking, they won't contact you. Rule #1 about getting things you want in life: say it out loud.
You may have get creative. I've known artists who have approached building owners with their vision of what could be their studio. The owner would've never dreamed up such an arrangement, but lo-and-behold, they went for it! So if you can't find any designated studios, try to find a space that could function as a studio, and make a proposal.
You can also try emailing local college art departments, art organizations, and publications for tips on studio space, those folks usually have their fingers on the pulse of things. Best of luck in your hunt!
Sara Estes is a writer and curator based in Nashville. She is the lead visual art writer at The Tennessean and an editor at Number, an independent arts journal of the South. She also works with David Lusk Gallery and Cumberland Art Conservation, and is co-founder of the gallery Threesquared. Her writing has also been featured in The Bitter Southerner, Nashville Scene, Nashville Arts Magazine, ArtsNash, ArtNow, and others. For more: saraestes.com.