From a visit to Pasaquan to a walking tour of New Orleans, the selections of our contributors prove that you don't have to go far to enjoy a great cultural experience.
Check out our other Best of 2016 series: Exhibitions and Movers, Shakers and Newsmakers.
ADVERTISEMENT
---
Amy White, artist and writer
Carrboro, NC
A road trip that included a stop in Marfa, Texas, and a visit to the Chinati Foundation.
Seeing my own work side-by-side with an ancient Egyptian relief as it was being repaired in the workshop of Raleigh-based conservator extraordinaire Corey Smith Riley.
A reprised performance of POMS, a multimedia collaboration among Mac McCaughan (sound), Sarah Honer (movement), and Amanda Barr (costume and set design) at the ArtsCenter in Carrboro. Originally presented at the international music/art/technology festival, Moogfest, in Durham, it was a total rush to see Barr's aesthetic vision translated into oddball latter-day Bauhaus costumes worn by dancers under Honer's choreographic direction, working it out to McCaughan's witty electronic compositions, which were performed live.  
I braved a tornado (and it was totally worth it) to get to Raleigh for conceptual/correspondence artist (and postal correspondent with Ray Johnson from 1968 until Johnson's death in 1995) Richard C.'s public talk on the occasion of Black Holes, his solo exhibition at Lump.  
The beautifully designed and newly expanded Ann and Jim Goodnight Museum Park at the North Carolina Museum of Art (NCMA) offers landscaped green spaces and sensitively distributed walkways from which to experience large-scale works en plein air with the luxury of long vistas and wide-open dimensions. Highlights include works by Yinka Shonibare, Mark di Suvero, Giuseppe Penone, and Yoan Capote – and if the rustle of leaves and chirping of birds is not sufficient, mobile devices can be tuned to sound compositions by Kael Greco and Gregg Perkins.

---
Yanique Norman, artist, Atlanta
Attending the Kerry James Marshall's Mastry opening lecture and exhibition was definitely a major highlight for me this year. Marshall's paintings are stunningly beautiful and his work has a formidable and unforgettable presence to it. When I reflect on David Salle's essay, I can't but help to think that Marshall is one of the artists that passes the "viability" litmus test. Digital reproductions of his work are inferior to the actual work itself. That's a hard thing to do and somehow Marshall does the "seemingly" impossible. He is a master of his craft and I'm taking notes, as Salle suggests.

---

Lydia Cheney and Jim Sokol, Southern Folk Art Collectors, Birmingham
The Birmingham Museum of Art trip to Maastricht and Amsterdam in March with the European Art Society.

---
Jordan Amirkhani, Assistant Professor, University of Tennessee-Chattanooga
I had the good fortune to be in Washington, DC, this summer at the same time as the German-Iranian artist, Bettina Pousttchi's World Time Clock photographic series was on display at the Hirschhorn Museum, and her Double Monuments series of sculptures were on display at the Phillips Collection. I have been interested in her site-specific projects since her magnificent photographic "wrapping" of the Schirn Kunsthalle in 2012, and was so excited to be able to see, compare, and contrast the ways that she adapts and manipulates an exhibition space for different purposes and contexts.

---
Joe Nolan, critic, columnist, and intermedia artist, Nashville
My favorite cultural experience in town this year was seeing Jules et Jim at the newly renovated Belcourt Theatre. The film was the signature screening at the Jewels and Jim: Ridley's Believe It or Not retrospective celebrating the life of Jim Ridley. Ridley was my late, great editor at the Nashville Scene. I wrote for him for 12 years before his passing in April.

---
Eric Mack, artist, Atlanta
"Kurios," a Cirque du Soleil performance. The details given to the stage design and props were mesmerizing. It made me want to go to work in my own studio and push boundaries.
The Goethe Institute Atlanta:
Throughout the year, Goethe offers events that engage and connect Atlanta's international community that seeks to explore and step out of their comfort zone.
"Miss Saigon" at Serenbe was such an immersive and forceful performance! It came complete with great acting, singing, and an outdoor stage that made you feel as if you just enlisted in the armed services. There was even the use of a real Vietnam-era helicopter that was really spectacular! Loved it!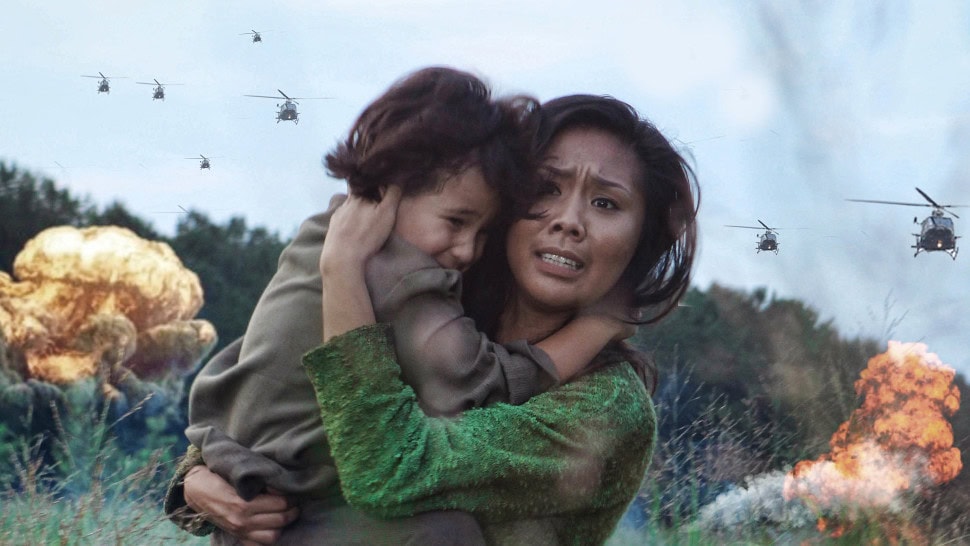 ---

Miranda Lash, Contemporary Art Curator, Speed Art Museum, Louisville
In October I went on an extensive trip to Detroit to check out its art scene. It was an incredible experience and an inspiration to see the creativity springing from the artist community there.

---
Lauren Ross, Curator, Virginia Commonwealth University Richmond
I'm a little embarrassed to admit that it took me this long to get there, but just a couple of months ago, I visited New Orleans for the first time. With art, music, history, and food so infused into the fabric of that city, just being there qualifies as a cultural experience. A bonus: catching a smart sleeper of an exhibition at the New Orleans Museum of Art, Something in the Way: A Brief History of Photography and Obstruction. With several thematic sections organized around varieties of photographic obfuscation and occlusion, this conceptually rigorous show was challenging, but viewers could also approach it as a splendid installation of dozens of presumably little-seen gems from the collection.

---
Logan Lockner, BURNAWAY Assistant Editor
I visited New Orleans for the first time this year, and though I went by myself I was able to make friends there quickly. I was welcomed by Theo Eliezer and Micah Learned, the creators of Momma Tried, which they describe as "an installation piece about print in the age of the Internet" as well as (more directly) "a biannually published nudie mag from New Orleans for men and women with art and writing." Earlier this year Momma Tried collaborated with Pelican Bomb to throw a party called "Spa Castle," which served as Pelican Bomb's fifth birthday party and the inaugural exhibition at Pelican Bomb Gallery X. "False Flags"—an alarmingly prescient exhibition about nationalism curated by Noah Simblist—was on view when I visited the gallery, where I also met Pelican Bomb staffers Charlie Tatum and Amanda Brinkman. It was also during this trip that I saw Adam Pendleton's amazing solo show "Becoming Imperceptible" at CAC NOLA, but I've already said enough about that here. Just before I flew back to Atlanta, Theo gave me a local's tour of the French Quarter, during which I drank a sazerac walking down Bourbon Street and inadvertently wound up purchasing a copy of the Brahma Purana from an enterprising Hare Krishna.

---
Rebecca Lee Reynolds, Assistant Professor at University of New Orleans
That moment on Election Day when I dared to believe that we might have a female president of the United States. I'm trying to hang on to that feeling. It happened when I was listening to a story on NPR about people reciting the 19th Amendment at Susan B. Anthony's grave. And then, to help me get through what happened that night: Samantha Bee's analysis of Hillary Clinton and John Oliver's "Fuck 2016."

---
Mary Addison Hackett, artist, Nashville

Spending two weeks as a flâneuse in NYC earlier this year.

---
Michi Meko, artist, Atlanta
Sitting in Meredith Kooi's Bucky Dome Zone playing Wattstax over the airwaves with my friend William Downs.
Also, sitting for a Portrait with Henry Taylor in South Carolina before our exhibition install.

---
Megan C Mosholder, artist, Atlanta
Spending a month in Beijing as an artist-in-residence at the Red Gate Residency. Being in China took me out of my comfort zone, forcing me to think about work in a whole new way. I also met some incredible artists there, namely Fredman Barahona from Nicaragua, and Gergana Petrova from Berlin.

---
Jaime DeSimone, Curator, MOCA Jacksonville
Newport Folk Festival in Rhode Island. It's an annual tradition. It has lots of new music and is a perfect setting on the water at Fort Adams.
---
Didi Dunphy, artist
Athens, GA
My visit to the Theaster Gates's Re-Build Foundation and my visit to Pasaquan.