Dreams are the language of the unconscious mind, unique to each individual. The Swan Coach House Gallery presents an exhibition of three emerging artists who process their waking lives through a prolific free-flow of imagery. Each demonstrates a painting and drawing practice that acts like dreaming, mixing abstract and literal elements into distinct personal styles of expression.

— From the accompanying exhibition text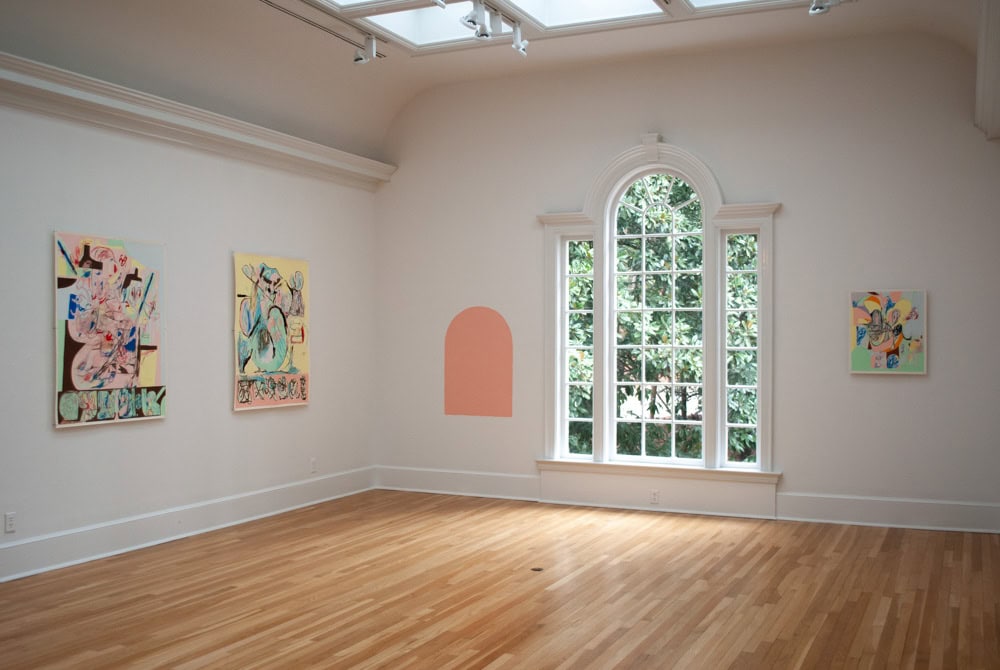 Paint Like Dreaming is on view at Swan Coach House until April 4. There is an artist talk scheduled at the gallery on March 30, at 3pm.
Addison Adams' painterly and playful abstractions are oddly figurative,but cleverly smeared beyond recognition. Larger paintings are informed by cartoon-like sketches of bodies and objects. Often, a storyboard element appears at the bottom of his artworks, with fuzzy linear squares denoting a hidden narrative.
Intense, emotionally sensitive, and excited about art, Chris Deriso is always channeling work. Like an "outsider" or "visionary" artist, he states that he co-creates with his imagination, allowing imagery to flow through him from some other place.
As an artist who has recently come out as transgender, Nico Marulanda works out fantasy, fears, and personal freedom on paper. Her art-making functions as a safety zone of watery aesthetics, mysterious narratives, and serenity.