Pete Schulte's first solo exhibition in Atlanta—"Between Moth and Flame" at whitespec, the project space at Whitespace—is a selectively spare presentation of 14 delicate graphite, ink, and pigment drawings. These mostly square drawings are intimately scaled; the largest is 15 inches and most average eight inches square. Though two-dimensional, the drawings take on a textural quality due to the paper's tooth and grain, an impression reinforced by Schulte's painstaking "rendering"—graphite gradations that read as felt, and applied pigment that creates an atmospheric ground.
Such a light-handed treatment process and small scale invite closer inspection. Up close, a hazy quality of TV static or a sense of being out of focus prevails. Two works—French Film Blurred, pt. 5, and French Film Blurred, pt. 1 (both 2013)—exemplify this well and create a dialogue with photograms or direct positive photographs.
In his installation of the works, Schulte responded to the space's architectural elements and recesses in his placement of some of the drawings. For example, Sounds Like Someone Else's Song (F.H.), 2012, is installed in the entryway above a cast iron clean-out door of similar shape and dimensions as the form in the drawing. Schulte, who is based in Birmingham, plays with Minimalist tenets: architectural forms abound, and hard lines with contrasts of black and white dominate. Subtle introductions of color ground the formal elements. The exhibition title hints at a liminal quality of form and light, of neither-here-nor-there-ness; Schulte's structured yet ethereal images capture this essence well.
"Between Moth and Flame" is on view through February 15.
Rachel Reese is communications manager at the Atlanta Contemporary Art Center.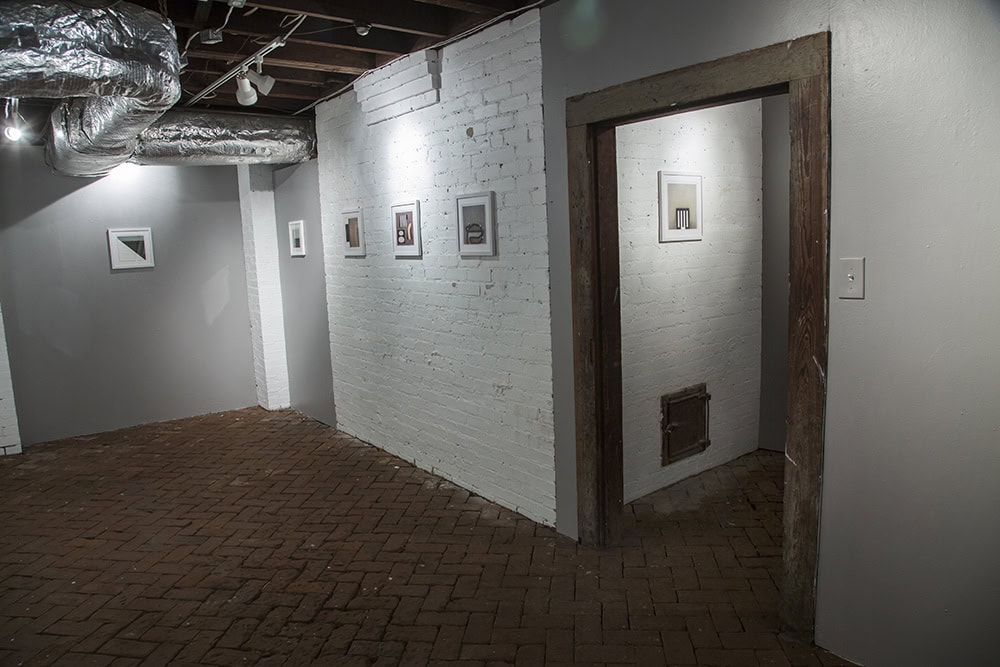 Related articles