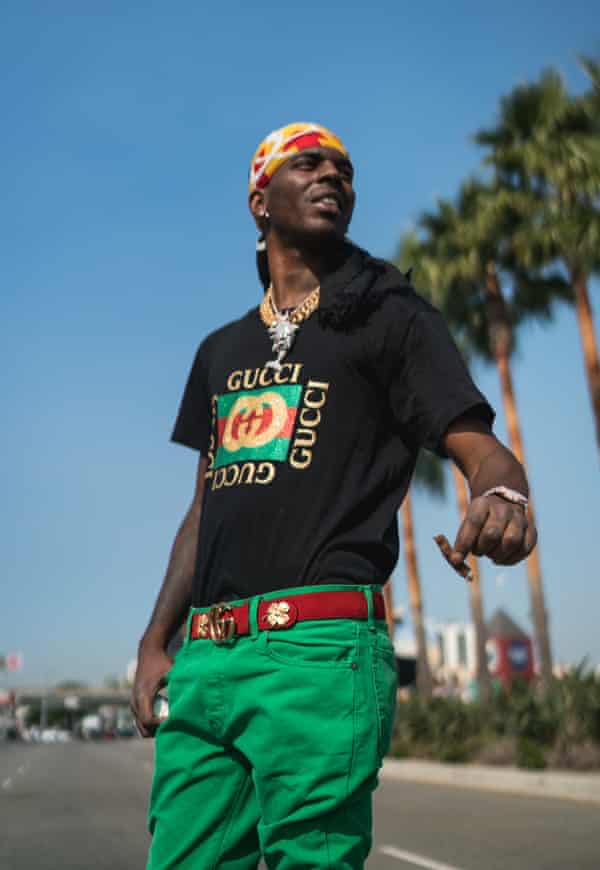 'He is Memphis': City leaders, entertainment industry react to death of rapper Young Dolph
MEMPHIS, TN—Adolph Robert Thornton, Jr., known as Memphis rapper Young Dolph, was killed Wednesday in a drive-by shooting. He was 36.
A beloved father, partner, cousin, and son, Young Dolph was not championed in Memphis solely because his projects frequently topped the charts or because he collaborated on projects with fellow Southern rappers O.T. Genasis, Gucci Mane, and 2 Chainz. Dolph kept his ears to the streets and dedicated his career to the communities that first supported his rise in the music industry. He repped Memphis hard, creating his independently owned label Paper Route Empire to support emerging rappers in the city and beyond when he was just twenty-five years old.
Young Dolph was shot after visiting a favorite Black-owned business in South Memphis, Makeda's Homemade Cookies. In a recent video filmed last week, Dolph encouraged his fans to patron the business, one he loved and visited frequently. He was well known for handing out turkeys around Thanksgiving in Memphis through the Memphis Athletic Ministries charity, speaking to students, and donating money to his former high school Hamilton High School to support their athletic programs. Many city leaders and entertainers have publicly expressed their condolences. King of Memphis, you will be missed.
---
The Wiregrass Museum of Art awarded $50,000 from Institute of Museum and Library Services for collections management
DOTHAN, AL—On November 8, the Wiregrass Museum of Art (WMA) announced that it received a grant in the amount of $50,000 from the Institute of Museum and Library Services (IMLS) American Rescue Plan Grant Program. The Institute of Museum and Library Services announced $15,255,733 in American Rescue Plan (ARP) Act grants to institutions across 49 states, the District of Columbia, and Puerto Rico to support the role of museums and libraries in recovering from the coronavirus pandemic. A total of 390 projects were selected from 572 applications; WMA is one of ten Alabama institutions to receive a grant award.
WMA will use the funding to hire a permanent, full-time registrar/collections manager, who will continue ongoing work with the museum's collections, including a physical inventory of objects, cataloguing, and digitization of object records. This work will also inform future collections management projects, item-by-item conservation surveys, as well as plans for long-term growth.
---
Galveston Artist Residency announces 2021-2022 Artists-in-Residence
GALVESTON, TX—The Galveston Artist Residency (GAR) supports artists annually with its funded ten-month residency program. For ten months, from October through July, each artist receives access to a five hundred square foot studio, an apartment, and a monthly stipend of $1,000. The three residents for the 2021-2022 season are Manuel Alejandro Rodríguez-Delgado, Jean Shon, and Andrew Wilson. Their residencies will culminate in an exhibition next summer.
---
Olivia Walton assumes leadership role at Crystal Bridges as Alice Walton transitions to new position
BENTONVILLE, AR—Andy Battaglia, Deputy Editor at ARTnews reports: After serving as board chair since the opening of Crystal Bridges Museum of American Art in 2011, Alice Walton will hand over a leadership role to be assumed by Olivia Walton, who joined the museum's board in 2019. As Crystal Bridges' new board chairperson, Olivia Walton will also continue her work as chair of the council behind the Momentary—an affiliated organization focused on contemporary art—while Alice Walton moves into a position as a board member for the Crystal Bridges enterprise she first founded as a nonprofit organization in Bentonville, Arkansas, in 2005.
Alice Walton contributed to making Bentonville a new destination for art aficionados with her collection and the Crystal Bridges Museum established in part to exhibit it. "I'm delighted to have Olivia step into this leadership role," she said. "Over the past several years, I've founded new organizations focused on the arts as well as health and well-being, and I'd like to focus more fully on my board chair roles at these entities."