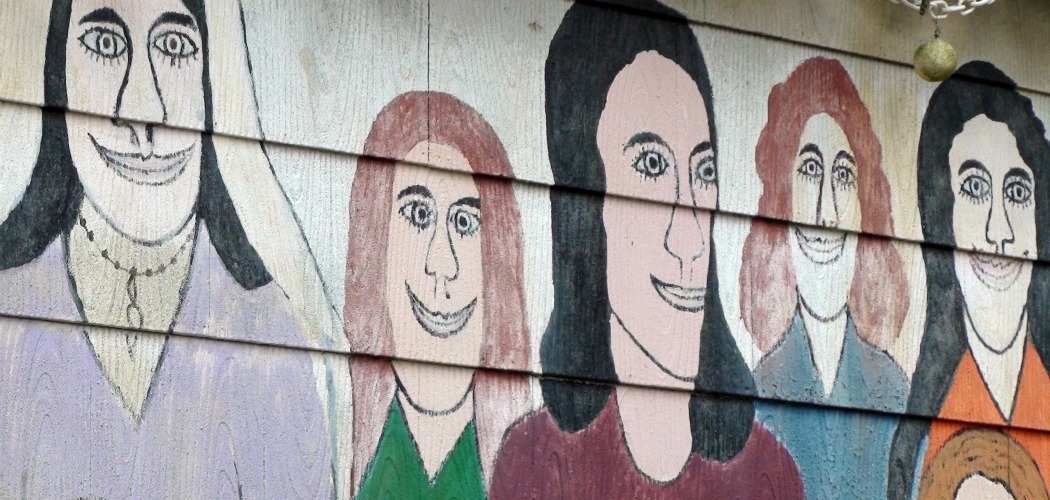 How does a regional film festival distinguish itself from the competition? In Georgia alone, there are anywhere between15 to 25 film festivals annually with a specific thematic focus, such as the Pan African Film Festival, Out on Film, and the Atlanta Jewish Film Festival. The 10th Annual Macon Film Festival (MFF), which runs July 16-19, is harder to pigeonhole, despite an emphasis on indie filmmaking in the South.
Like similar tentpole events, such as the Atlanta Film Festival, MFF 2015 offers a diverse cross-section of subject matter that encompasses international fare, animation, both long form documentary and narrative features, as well as a plethora of film shorts. It also arranges many of the categories into programming blocks, such as "Student Shorts" and "Southern Doc," so that attendees can binge on a favorite genre or style. Newly added this year is a sidebar of LGBT shorts that includes French director Laurent Boileau's animated fable Lady of the Night and Flavio Alves's Tom in America, in which artist Touko Laaksonen, aka Tom of Finland, a pioneer in the field of gay erotica, figures significantly in the narrative.
Moviegoers with an interest in the arts should find Paradise Garden of particular interest. Ava Leigh Stewart's documentary feature explores the legacy of visionary artist Howard Finster and how his work, which was created outside the world of traditional art training, has had an inspirational effect on younger artists, particularly musicians. Mike Mills (R.E.M.), Amy Ray (Indigo Girls), Chris Frantz (Talking Heads) and artist Steve Penley are among those interviewed in this 80-minute film. The documentary also chronicles the restoration of Finster's Paradise Garden, which fell into disrepair after the artist's death in 2001.
Other films that venture into the realm of art include Ronnie Cramer's 8-minute September Sketch Book, utilizing over 5,400 drawings in an old school animation style, and Nicole Powell's Free Art 4U, a short about Atlanta's Free Art community, in which anonymous artists hide artworks in public spaces for passersby to eventually discover. In I Will Not Pull Out Kelly's Hair, art historian and photographer Kelly Micheau documents seldom-seen glimpses of rural America along back roads and railroad tracks. And guaranteed to be one of the more offbeat entries is Spearhunter, which takes us on a Southern Gothic tour of a privately owned museum in Alabama dedicated to "the greatest spear hunter in the world."
If you take a closer look at the titles and film descriptions featured in the MFF 2015 lineup, you'll see that music, whether by design or coincidence, is a predominant link between many of the selections. This is entirely fitting when considering Macon's rich musical history, including the likes of Little Richard, Otis Redding, Johnny Jenkins, and Capricorn Studios, the record label that put the city on the musical map with a talent roster featuring the Allman Brothers, the Marshall Tucker Band, and the Charlie Daniels Band.
Directed by Leslie McCleave, How Sweet the Sound: The Blind Boys of Alabama is a highly anticipated musical documentary, which will screen on the last day of the festival, July 19. A portrait of the five-time Grammy Award-winning gospel act, it was shot over a period of 10 years, touching on the group's early beginnings and career high-points.
Arriving with high praise after its premiere at South by Southwest is Jessica Edwards's Mavis!, the first feature-length documentary to profile gospel and soul singer Mavis Staples and her musical family, the Staple Singers.
Other musical genres are explored in Billy Mize & the Bakersfield Sound, directed by William J. Saunders, which depicts the West Coast country music scene made famous by Buck Owens and Merle Haggard, and Michael Des Barres: Who Do You Want Me to Be?, J. Elvis Weinstein's account of the iconic '70s rock star and his many personas over the years in both movies and bands such as Silverhead, Detective, Checkered Past and the Power Station.
Among the music shorts on display are Buskin' Blues, which focuses on street musicians in Asheville, North Carolina, and The Curse and the Symphony, in which former punk rocker Nathan Felix tries to transition into a career in classical music. There are even showcases spotlighting new music videos with Arrested Development ("Up"), Playground Hero ("Don't Be Judging' Me"), Simone and the Spectrum ("Let Me in Again") and entertainer Big Mike Geier appearing as his alter ego, Puddles the Sad Clown, in the performance piece "Hallelujah."
One special event that is certain to be a hot ticket item is the guest appearance of Burt Reynolds, a longtime supporter of the Georgia film industry, who first brought national recognition to the state in the early '70s with such locally filmed features as Deliverance (1972), The Longest Yard (1974), Gator (1976) and Smokey and the Bandit (1977). Reynolds is scheduled to appear at screenings of Deliverance and Sharky's Machine (1981). As for home grown, indie productions, you might want to check out the Central Georgia Showcase, which is presenting a fantasy-horror double feature of the short Zombie Crush and The Legend of Seven Toe Maggie, a haunted house thriller (admission is free for this program).
For more information on the Macon Film Festival, visit the official website (www.maconfilmfestival.com).
Jeff Stafford writes about art, film, music, gardening, and other favorite topics for various digital publications.