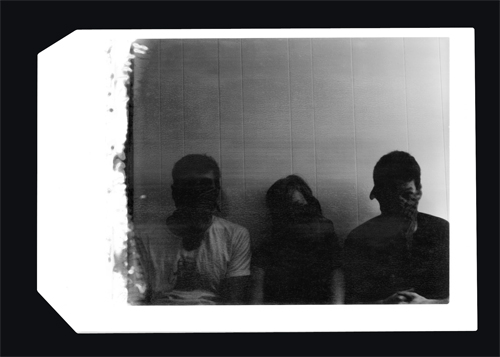 An inventive, first-time collaboration between three artists, happening this weekend, will serve as a kind of literary lollapalooza for Atlanta. The Letters Festival, which will take place November 14–November 16, has the full intention of bringing words with meaning out of the shadows to center stage of Atlanta's artistic and creative scenes. The dynamic trio behind this three-day independent literature festival consists of Scott Daughtridge, a local writer and also curator of the Atlanta-based Lost in the Letters monthly reading series; Stephanie Dowda, artist and creative director of WonderRoot; and local poet Alex Gallo-Brown.
The team will kick things off Thursday evening with an 8 PM reading at Mother, a popular Edgewood bar that the three sought out because they viewed two of the four owners, James McConnell and Mark Basehore of Atlanta's Beep Beep Gallery, as longtime supporters of building the city's artistic community. Jason Radich and Matt Relkin of a Brooklyn bar called the Woods add a hint of Williamsburg style to the mix as the other two forces behind this Edgewood haunt. Atlanta-based writers Jericho Brown and Matt DeBenedictis will be reading on opening night. Joining them will be Toronto-born essayist, journalist, and poet Jacob Scheier; and Southern California author of The Kind of Girl, Kim Henderson.
The subsequent two days of events will occur at the Goat Farm Arts Center and will include discussion panels, writing workshops, and live readings from a carefully curated group of nationally known independent authors. Dowda explains the concept behind the festival: "We want to inspire you with words. And for us, the most effective way to do this is to present words as a vibration through the vocal chords of the creator to your nerve endings. We want you to feel—feel words—feel change. Atlanta shares its art and community in such beautiful ways. We wanted to contribute to that landscape by planting ferns, dogwoods, and cacti that represent the writers from across the continent [who] shine."
The fest will include Mary Miller, author of Less Shiny, a chapbook, and a story collection titled Big World; Matthew Salesses, author of a novella and two chapbooks; and founder and chief editor of Foundling Review  Ajay Vishwanathan, whose work has been published or is forthcoming in more than 90 literary journals. American filmmaker and writer Scott McClanahan, who lives in West Virginia, will also be making an appearance.
Fiction and non-fiction writer Monic Ductan, a finalist in fiction for the 42nd Annual Agnes Scott College Writers' Festival Contest, will be doing a reading. Poet Jenny Sadre-Orafai is the author of four chapbooks and is Associate Professor of English at Kennesaw State University. Sadre-Orafai, the co-founding editor of the Atlanta-based online literary journal Josephine Quarterly will read from her work. Author Chad Prevost, co-founder and editorial director of the independent C&R Press will take part in a panel discussion with some of the other writers. Prevost's press focuses on publishing new literary talent in the categories of nonfiction, fiction, and poetry.
Lively, quick-witted Atlanta favorite Blake Butler will be participating in the festival's final reading on Saturday night. When asked by the event partners what his three most favorite books would be to come across on a desert island, he replied, "Skin, hair, money."
Gallo-Brown shared this advice for festival-goers: "I think people should make sure to take advantage of the community events, which are free and open to the public. Those include a craft talk by Roxane Gay, writing workshops with Jacob Scheier and Kim Henderson, and a panel [on] 'Diverse Voices in Independent Literature.' These are wonderful opportunities for all lit enthusiasts."
Dowda added, "What's not on the schedule is the residual effects of experiencing risky, enlivening, challenging, compelling, and exquisite words created by some of the most interesting authors of our time. The Letters Festival will move you. It's often that I think of The Letters Festival as a movement—one that challenges the status quo, presents escape routes, and inspires your being to listen and absorb."
There is also an intriguing element of exclusivity and surprise, with two secret readings that will take place at undisclosed locations and feature local and out-of-town writers whom the organizers where thrilled to get. There is limited space for these readings, but tickets are still available. The curators aim to create an intimate setting for the audience. The festival will include a pop-up bookstore, where books by the participating authors and a few other friends, as well as Loose Change Magazine,  will be on sale. Attendees will also be able to purchase a T-shirt designed by local artist Jason Kofke specifically for the event.
Daughtridge summed up the fest's ultimate goal by saying: "Atlanta has a lot of festivals that happen annually, but there wasn't one for small press, independent literature. We wanted to fill that gap, and we wanted to give the writers and readers in Atlanta a chance to interact with some kick-ass authors. We hope that the audience and the writers will be able to engage on many different levels and will ultimately result in more people being inspired by literature."
 The founders have their fingers crossed that this will become a yearly event.
Tickets can be purchased here.