Michael Rooks has been selected as the recipient of the 2015 Nexus Award, given by the Atlanta Contemporary Art Center. Atlanta's favorite curator will be honored at a special reception at the Contemporary on May 19.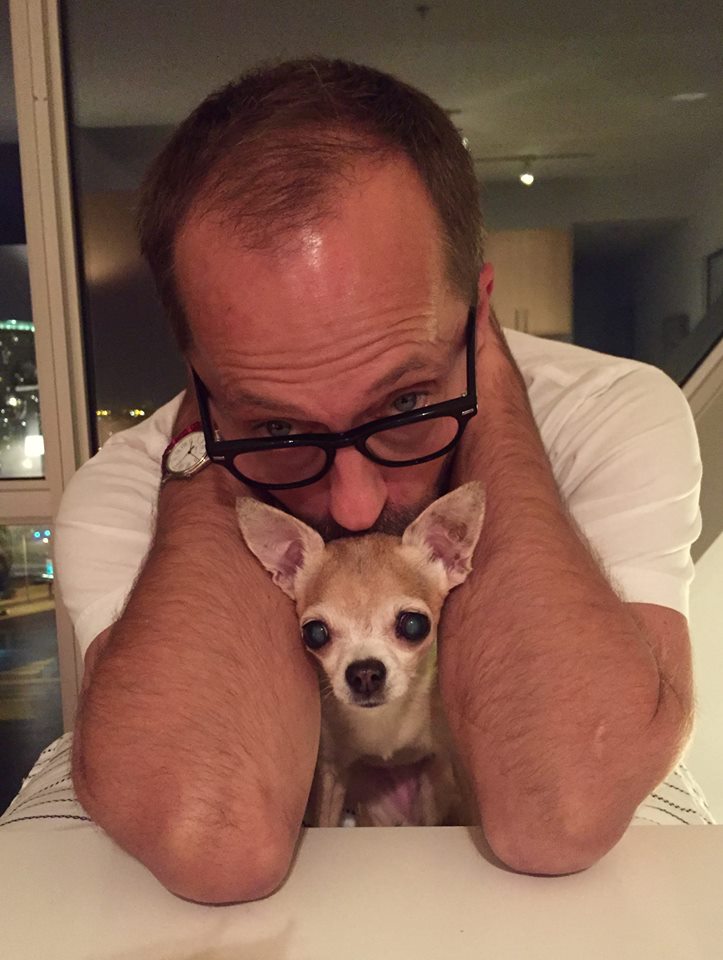 Rooks has been curator of modern and contemporary art at the High Museum of Art since 2010. In that time, he has been embraced by the local arts community for his enthusiastic engagement with and support of local artists and organizations. Amiable and tireless, Rooks is frequently seen at gallery openings, benefit auctions, and special events, often toting his Chihuahua Chicky.
The Nexus Award was established in 2010 by the Contemporary to honor individuals, groups, or organizations that have made significant contributions to the city's arts landscape.
At the High, Rooks was responsible for the popular survey "Drawing Inside the Perimeter," which featured works on paper by Atlanta artists. Rooks acquired the works for the High with the Lambert Fund, which had been left to the museum by art dealer Judith Alexander in the name of her friend Marianne Lambert in 2004. Rooks seized the opportunity upon his arrival here in 2010 and, with Lambert by his side, began putting those languishing funds to work.
"Drawing Inside the Perimeter" was so successful that the Antinori Foundation donated $50,000 to the High for a follow-up exhibition. That show, "Sprawl: Drawing Outside the Lines," will take place in July 2015.
In a press statement, Rooks says: "Connecting the High Museum of Art with artists and the people who nurture them in Atlanta has been a priority to me since my first conversation about the position. That responsibility has since become a joy for me personally, an inspiration, and a critically important aspect of what I do."
ACAC executive director Julie Delliquanti says: "As the committee considered the word nexus as a guiding principle for selecting this year's recipient, it was clear that Michael Rooks stood out as the leader and community builder who … has been invaluable in advancing the work and practice of local and regional artists, but has also been instrumental in invigorating the creative and intellectual landscape of Atlanta by presenting the work of nationally and internationally recognized artists."
For the High, Rooks has curated "KAWS: Down Time," "Imagining New Worlds: José Parlá and Fahamu Pecou," two shows in conjunction with the Museum of Modern Art— "Picasso to Warhol: Fourteen Modern Masters" and "Fast Forward: Modern Moments 1913-2013," for which he commissioned an installation by Sarah Sze that the museum subsequently acquired—as well as the upcoming "Alex Katz: This Is Now," opening in June.