Suzanne Jackson lives in a towering, dark red Victorian in downtown Savannah, Georgia, which has functioned both as Jackson's studio and home for decades. Her career has been circuitous: from running a gallery in Los Angeles in the late 1960s, to working at a perfume counter, to receiving her MA in set design from Yale in 1990. Throughout these various paths, Jackson has consistently created large scale acrylic collages that have recently garnered her renewed attention.
BA director Erin Jane Nelson met with Jackson in her Savannah home in late March, joined by curator Rachel Reese. Reese, who is the Contemporary Curator at the Telfair Museum, has been organizing the first comprehensive retrospective of Jackson's work that will open at the museum in June 2019. Get an exclusive look into Jackson's process in this week's edition of Close Look.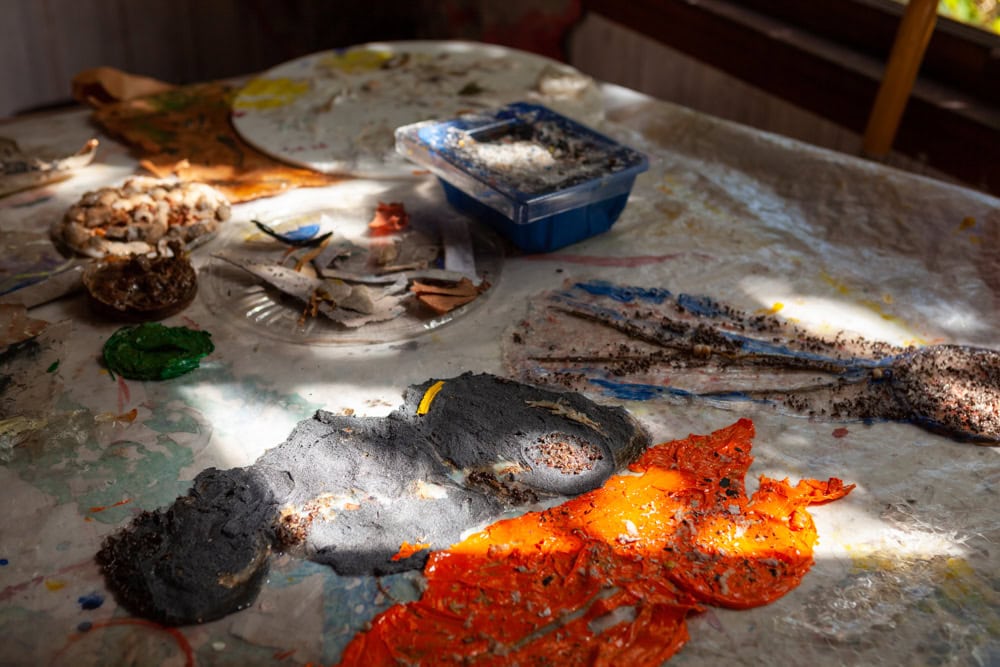 ---
Suzanne Jackson: Five Decades, the first full-career survey and most comprehensive presentation of the artist's work to date, is set to open at the Telfair Museums in Savannah on June 28.