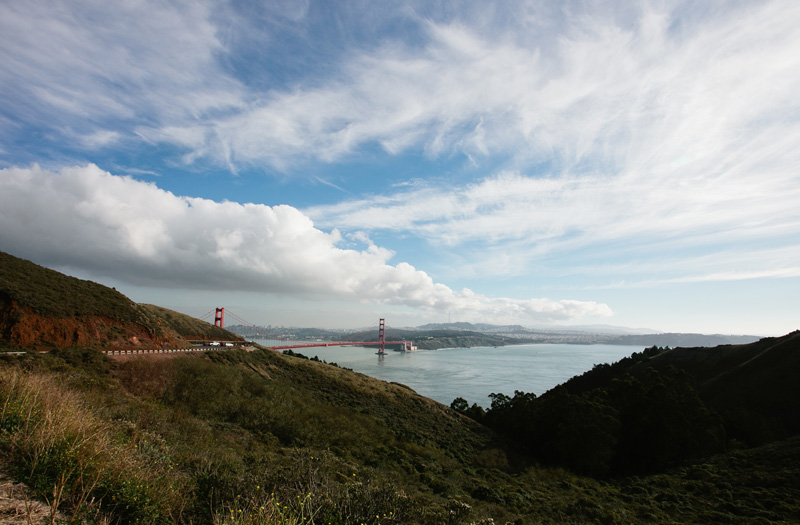 This month's Call for Artists is brought to you by Digital Arts Studio. For over 10 years, Digital Arts Studio has helped artists increase profits by providing museum-quality reproductions of their original artwork. Learn more about Digital Arts Studio here.
May 2015
Elevate 
Location: Atlanta
The Mayor's Office of Cultural Affairs is seeking creative and innovative proposals for public art projects to be exhibited in downtown Atlanta during the month of October. We welcome local, regional, national and international submissions for projects that consider the city of Atlanta as a muse. Artists working in a variety of mediums are encouraged to apply. Projects may include, but are not limited to murals, site-specific installations, film, performance art, music, etc. Click here for more information.
Deadline: May 15
The Cup Show: The Hudgens 1st National Juried Cup Exhibition
Location: Atlanta
The Cup Show is open to all artists 18 years of age or older, living in the U.S., and working in ceramics. Work submitted must be original, must use clay as the primary material, must have been completed within the past two years and must be for sale. A Best in Show award of $100 and three Honorable Mention awards of $50 each, as well as three Purchase Prizes for the Hudgens Permanent Collection.  To submit and find more information head here.
Deadline: May 15

Oxbow
Location: Saugatuck, MI
Ox-Bow's AIR program offers artists and writers at various stages in their career the time, space, and community to encourage growth and experimentation in their practice. The Arts Faculty and MFA residencies are held during the summer while core classes and community programs are in session. The small group of residents is a part of Ox-Bow's community of students, faculty, and visiting artists. The Fall Artist Residencies are held for five weeks in September and October. This larger group of artists enjoys a more intimate community. Please head to the website for more information.
Deadline: May 15
The Creative Capital | Warhol Foundation Arts Writers Grant Program
Location: Everywhere
The Creative Capital | Warhol Foundation Arts Writers Grant Program supports individual writers whose work addresses contemporary visual art through grants in the following categories: Article, Blog, Book, New and Alternative Media, and Short-Form Writing. Grants range from $15,000 to $50,000. Designed to encourage and reward writing about contemporary art that is rigorous, passionate, eloquent, and precise, as well as to create a broader audience for arts writing, the Arts Writers Grant Program aims to strengthen the field as a whole and to ensure that critical writing remains a valued mode of engaging the visual arts. For additional eligibility requirements see our guidelines. Click here to apply.
Art Writing Workshop
In partnership with the International Association of Art Critics (AICA) /USA Section, the Arts Writers Grant Program offers ten select applicants consultations with leading art critics. For more information click here.
Deadline: May 21
Atlanta Photography Group Gallery
Location: Atlanta
Photographers often cite the camera as a means or reason to explore new places and meet new people. For some, it is a way to examine emotions, relationships, and ideas. For "Undiscovered Territory," APG invites artists to present artwork from their own personal explorations. APG is open to a broad range of work that incorporates the lens or photographic process in a significant way, including manipulated and mixed processes. All entrants must be members of the Atlanta Photography Group. Works must have been created within the last five years. For more information, head to the website.
Deadline: May 22
Callanwolde Fine Arts Center Gallery
Location: Atlanta
"TRANSFORMATION" is a juried group exhibition open to all Metro Atlanta artists ages 18 and over. The artist winning Best in Show will receive a solo exhibition during the Callanwolde Gallery's 2016 season. The theme was inspired by three historic buildings on the Callanwolde property that are being physically transformed and repurposed for new programming. Submitted works must convey some sort of transformation, but artists are free to interpret this theme in their own way. Open to artists working in any 2D media or 3D media that can hang on the wall. Jurors are Candice Greathouse and William E. Downs. The exhibition will be on view July 17-September 11. More information and the online application is here. Contact gallery director Christina Bray with any questions cbray@callanwolde.org.
Deadline: May 31
JUNE
Headlands Center for the Arts
Location: Marin Headlands, CA
The Artist in Residence (AIR) program awards fully sponsored residencies to approximately 45 local, national, and international artists each year. Residencies of four to ten weeks include studio space, chef-prepared meals, comfortable housing, and travel and living stipends when available. AIRs become part of a dynamic community of artists participating in the center's other programs, allowing for exchange and collaborative relationships to develop within the artist community on campus. Artists selected for this program are at all stages of their careers and work in all media, including drawing, painting, sculpture, photography, film, video, new media, installation, fiction and nonfiction writing, poetry, dance, music, interdisciplinary, social practice, and architecture. Click here for more information.
Deadline: June 5
A.I.R Currents Exhibition
Location: Brooklyn
A.I.R. Gallery is pleased to announce the open call for "CURRENTS," a biennial exhibition series. A.I.R.'s fourth presentation in the CURRENTS exhibition series will be curated by Anthony Elms, associate curator at the Institute of Contemporary Art in Philadelphia and the editor of WhiteWalls. Work in all media will be accepted, or listened to, even as listening is directly alluded to in the title. Current affairs routinely offer tragic examples of the many-sided responses to actions and events in the world at large. Recent books such as Rebecca Solnit's Men Explain Things to Me and Claudia Rankine's Citizen: An American Lyric directly speak to race and gender in the American social sphere, and elucidate how both race and gender too often render many citizens unheard, unseen, and unattended to.  To find more information, click here.
Deadline: June 12
MOCA GA Working Artist Project
Location: Atlanta
MOCA GA holds an annual metro-wide competition to select three working artists based on their talent, professionalism, and their proven ability to complete the project. These artists will be supported with a solo exhibition, promotion, a studio apprentice, an exhibition catalogue, and a major stipend to create work over the course of the year. The Working Artist Project is supported by a grant from the Charles Loridans Foundation with additional funding from the National Endowment for the Arts. Winners are chosen by MOCA GA director Annette Cone-Skelton and a guest curator, who this year is Rujeko Hockley, assistant curator of contemporary art at the Brooklyn Museum. Click here to find out how to apply.
Deadline: June 28
CUE Art Foundation
Location: New York City
CUE Art Foundation is currently seeking Curatorial Project and Solo Exhibition proposals for the 2016 exhibition season. CUE's Open Calls provide one deserving curator and one emerging artist the necessary resources to realize an innovative project/exhibition at CUE's storefront location in 2016. A panel of established curators will select the winners of both Open Calls and serve as mentors to the finalists throughout the exhibition planning process. CUE provides institutional guidance, a stipend, shipping budget, and an accompanying exhibition catalogue featuring an essay written by a participant in CUE's Young Art Critic Mentoring Program. Click here for information on the Curatorial Open Call and here for the Solo Exhibition Open Call.
Deadline: June 30
Please leave a comment below if you know of more grant opportunities, calls for proposals, or residencies. Look for BURNAWAY's Call for Artists listings at the beginning of every month.
---
This month's Call for Artists is brought to you by Digital Arts Studio. For over 10 years, Digital Arts Studio has helped artists increase profits by providing museum-quality reproductions of their original artwork. Their state of the art scanning & printing equipment, one-on-one customer service and marketing assistance has helped artists attain their goal of reaching greater sales. Learn more about Digital Arts Studio here.